Send off party as Miss Rhode Island heads to Miss America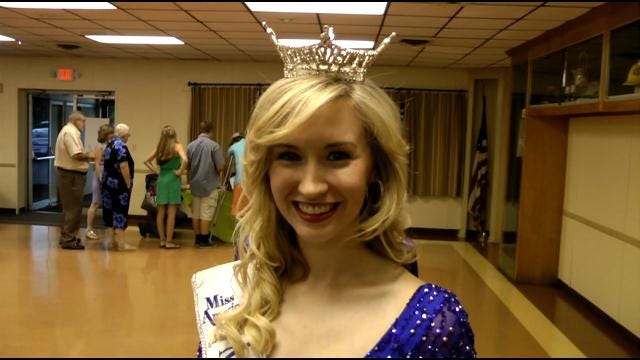 by ABC6 Chief Political Reporter Mark Curtis
It's time for all Miss America contestants to head to Atlantic City, New Jersey for the national pageant, and that means Miss Rhode Island, too.
A send-off party was held Sunday night for Miss Rhode Island Jessica Marfeo at the East Greenwich Veteran Fireman's Association hall. The 19-year old honor student from the University of Rhode Island modeled several of the outfits she will wear at Miss America. She's excited to represent the Ocean State.
"Being able to represent my state on a national level is such a warm and happy feeling, is what I tell my family, " Marfeo said. "I am so lucky to represent the people of Rhode Island, to show that Little Rhody has what it takes and we can bring the crown back to New England," Marfeo added.
Jessica and her family live in Exeter.