Sensory-friendly Jack-O-Lantern Spectacular event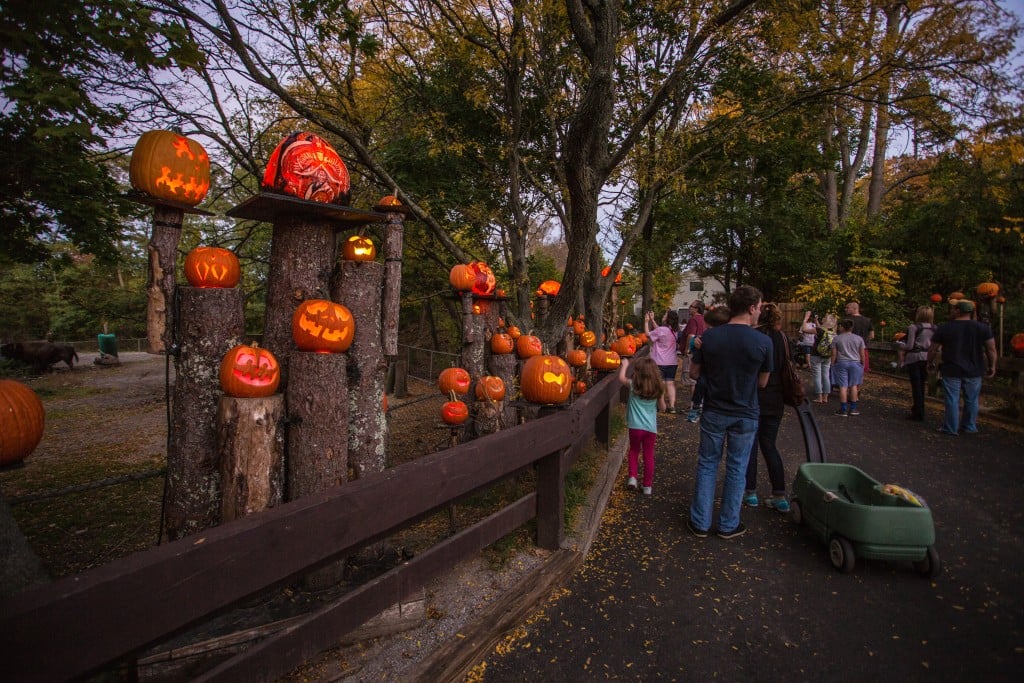 PROVIDENCE, R.I. (WLNE) — Roger Williams Park Zoo is hosting a sensory-friendly version of the Jack-O-Lantern spectacular Tuesday and Wednesday night.
Similar to the spectacular, there will be over 5,000 lit pumpkins following a trail.
There will be no music or special effects for those who may experience sensory overload.
The zoo is hosting this event for those with Autism Spectrum Disorder (ASD), or any individual with a sensory disorder.
ABC 6 News spoke with Susan Jewel, manager of family support at The Autism Project (TAP), about sensory overload.
"Sensory overload is basically taking in a lot of information from the environment, and your body processing it in an atypical manner. Sometimes that can be very hypersensitive and that's when you get the overload," said Jewel.
The holidays can be hard for individuals with sensory disorders, as many things can occur at one time.
"Costumes, a lot of sound, a lot of special effects…and so all that information is coming in through our sensory systems, and I have a typical sensory system, my body processes it fine, and I know what I need to pay attention to and what I don't, but I have two daughters with autism that process it differently and it can be very overwhelming for them," added Jewel.
ABC 6 asked Jewel if there are beneficial things the public can do for those who may experience sensory overload.
"The most important thing is if you have a child who has sensory challenges, is to consult an OT. It is super important that they work with an occupational therapist who can really do a sensory profile on them and figure out exactly what's going to be beneficial," said Jewel.
There are accommodations families can make for their children during the holidays that can make a difference.
"We're going away for Thanksgiving, and there's going to be a bedroom where nobody else is around if my children need a break, they're able to go in that room all by themselves just to cut down on a lot of the sound and noise that is happening," said Jewel.
There are homes that will display blue pumpkins on their doorstep during Halloween, to alert the public that their child is on the spectrum.
TAP held another sensory-friendly Halloween event for the J.Christopher Real Estate Group last week.
"You know you're going to be safe when you hear sensory. You're going to be safe, you're not going to be judged," added Jewel.
"With sensory-friendly events, you can go with your entire family, you know everyone is going to be safe, and if your child is having a hard time, you're among friends," added Jewel.
The event will be held Tuesday and Wednesday night from 5 p.m. to 6 p.m., before the event is open to the general public.
Tickets can only be purchased at the doors to the zoo.