Sequester might hurt Children's Friend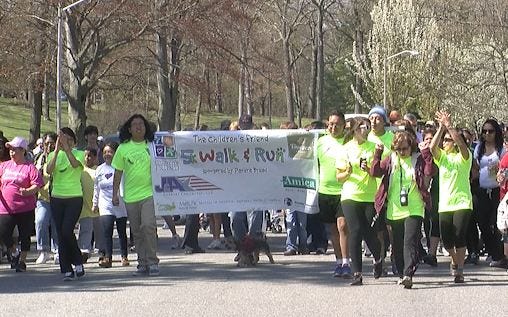 By Chris Sheppard
Facebook: www.facebook.com/abc6news
CRANSTON, R.I. – Dozens of people turned out on a beautiful Saturday for the annual Children's Friend 5K walk/run at Roger Williams Park Zoo. Aside from all the free food and fun attractions, however, the laughter and smiles of eventgoers were tinged with anxiety over how the 2013 budget sequestration will affect the future of Children's Friend programs.
"Sequestration is a real thing that is happening at the Federal Level," said David Caprio, president of Children's Friend, Rhode Island's oldest non-profit child welfare organization. "We were just notified of a substantial cut, where we would have to close five of our classrooms."
The classroom closures would occur in the Children's Friend Head Start program, a child development program designed to help disadvantaged preschool children. " Head Start currently operates 62 classrooms, but that number could soon shrink to 57.
"Thankfully, because of events like the 5K walk/run and other generous donors, we can keep the kids who are currently enrolled in those classrooms there until June, but unfortunately next year we won't be able to enroll students in those five classrooms," Caprio said.
Amongst the throngs of families attending the 5K, Caprio explained that there is a high demand for Children's Friend services, especially in the Providence area. When the spending cuts hit Children's Friend, dozens of kids will be waitlisted instead of being able to lock down a spot in one of Children's Friends' classrooms.
Just last month, the government issued 4,000 furlough notices to Newport Naval workers, as spending cuts begin to affect a myriad of government programs and services.