Serious crash closes Route 1 in Wrentham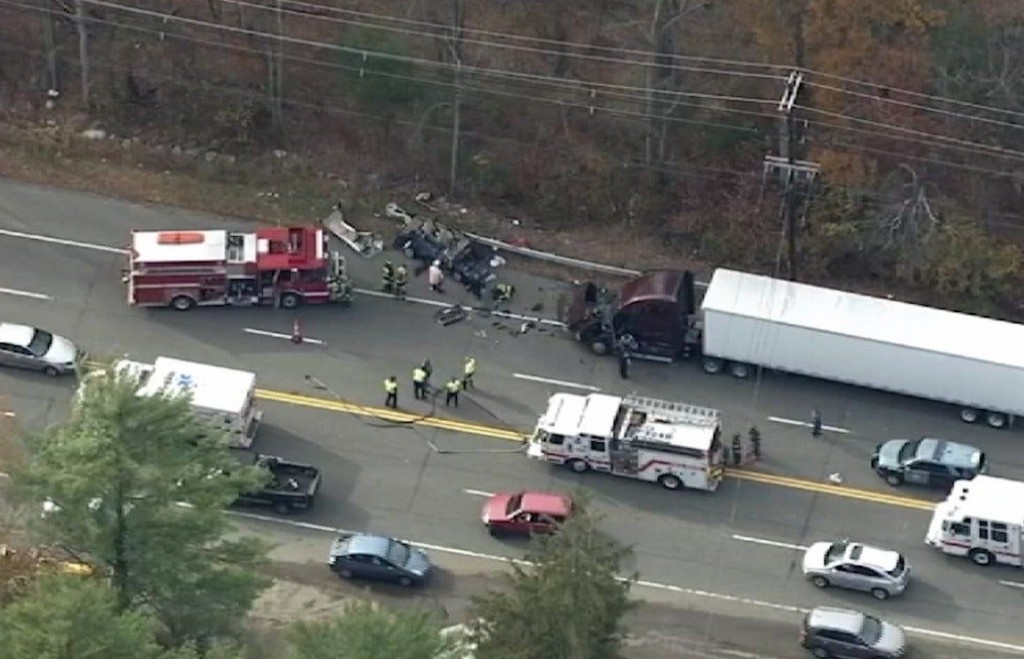 By News Staff
news@abc6.com
Patriots fan heading to Gillette Thursday evening had to reroute after a serious accident in Wrentham closed down Route 1 to traffic.
The crash, involving two cars and a tractor trailer, happened around 2:15 p.m. on Route 1 near Myrtle Street.
Police say one car traveling northbound clipped another car traveling in the same direction when trying to change lanes. The collision forced the operator of the struck vehicle to lose control and enter the southbound lane, where it was hit by a tractor trailer.
The operator of the struck vehicles was transported to Rhode Island Hospital by med flight with serious injuries. No on else was injured.
For over two hours, State Police diverted traffic onto Route 140, while Route 1 was closed.
Police say no charges have been filed, but the accident is still under investigation.
© WLNE-TV 2015