UPDATE: Route 99 North and South Back Open After Crash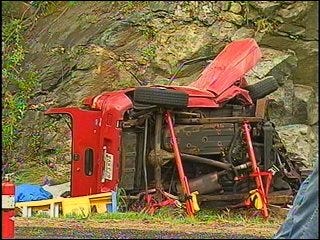 A serious car accident that closed Route 99 in both directions, forcing drivers to find alternate routes, is still under investigation.
Just before 1:00 PM, crews responded to Route 99 North in Lincoln for a report of a one-car accident. There were reports that the car was on fire following the crash. Few other details have been released.
An emergency medical helicopter was called in to take the victim to the hospital.
As a result of the response to the crash, the RI Department of Transportation advised motorists to expect delays in the area, and to find other routes getting around.
All lanes on Route 99 have since been re-opened.