Serious crash in Scituate closes part of Route 6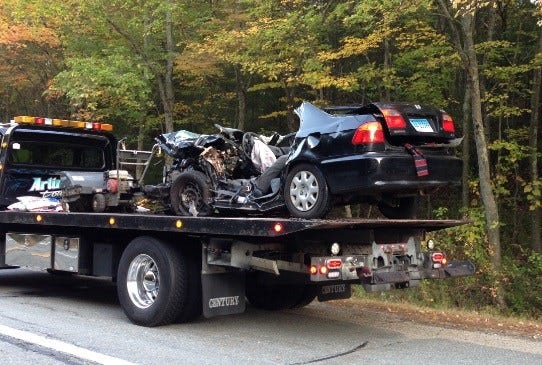 By News Staff
news@abc6.com
Part of Route 6 in Scituate, between routes 101 and 102, was closed for hours following a serious accident Thursday afternoon.
Scituate Police say a car and a tractor trailer collided around 3:30 p.m. when the car, traveling eastbound, veered into the westbound lane.
The driver of the tractor trailer suffered minor injuries, and told police he did anything he could to avoid the car but could not. The driver of the car, a man from Brooklyn, Connecticut, was transported to Rhode Island Hospital with serious injuries.
The Department of Environmental Management was called to the scene to aid cleanup after over 100 gallons of diesel fuel spilled in the roadway from the trailer. Police expect the road to be closed for another hour or so while crews work to clear the road.
The accident and what caused the car to enter the westbound lane is still under investigation.
The road is now back open.
© WLNE-TV 2015