Service begins at new Pawtucket-Central Falls train station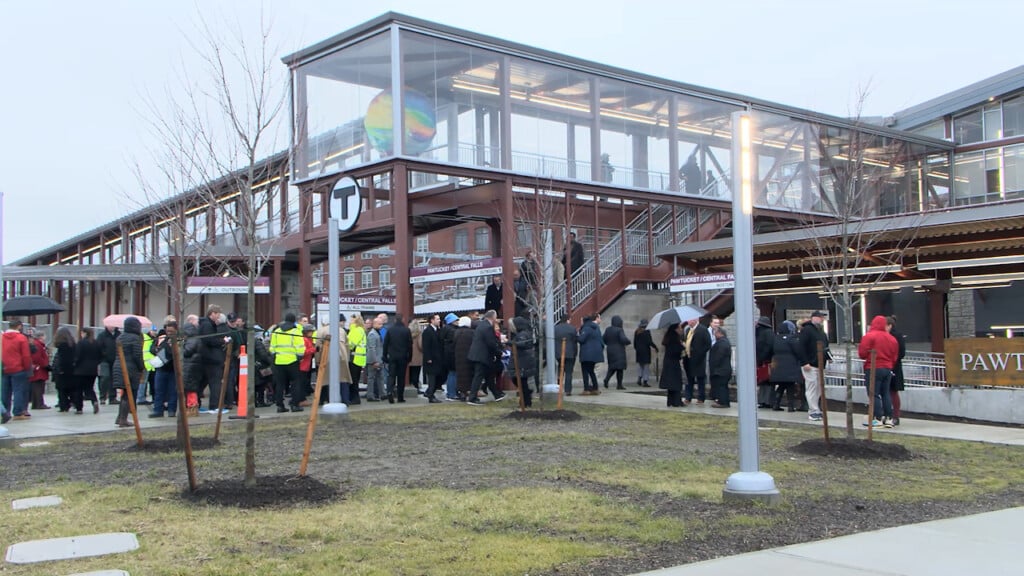 PAWTUCKET, R.I. (WLNE) — Service began Monday at the new Pawtucket-Central Falls MBTA station.
The first train passed through the station at 4:21 a.m., heading inbound to Boston's South Station.
Daria Brashear, a passenger on the first train of the day, said that "this is the first time a train has been in Pawtucket since 1959 and I figured I'd take advantage of the opportunity and a ride."
The outbound trains will take riders to Providence, T.F. Green Airport, or Wickford Junction.
"Business and developers are already recognizing and investing in the new transit hub in the area, it will provide easy and desirable access to affordable development and rental costs," said Pawtucket Mayor Don Grebien.
The Rhode Island Department of Transportation estimates 520 riders will use the station daily. Connections to Rhode Island Public Transit Authority bus service will also be offered.
Sen. Jack Reed was instrumental in securing $43 million in federal funding, for the $63 million project.
"It's a key link to Boston it will be a game changer when it comes to the economic environment for the state of Rhode Island," Reed said.
Gov. Dan McKee, Mayor Grebien, and other state leaders rode the train from Providence to Pawtucket for a ribbon cutting ceremony.