Seth Magaziner formally launches governor campaign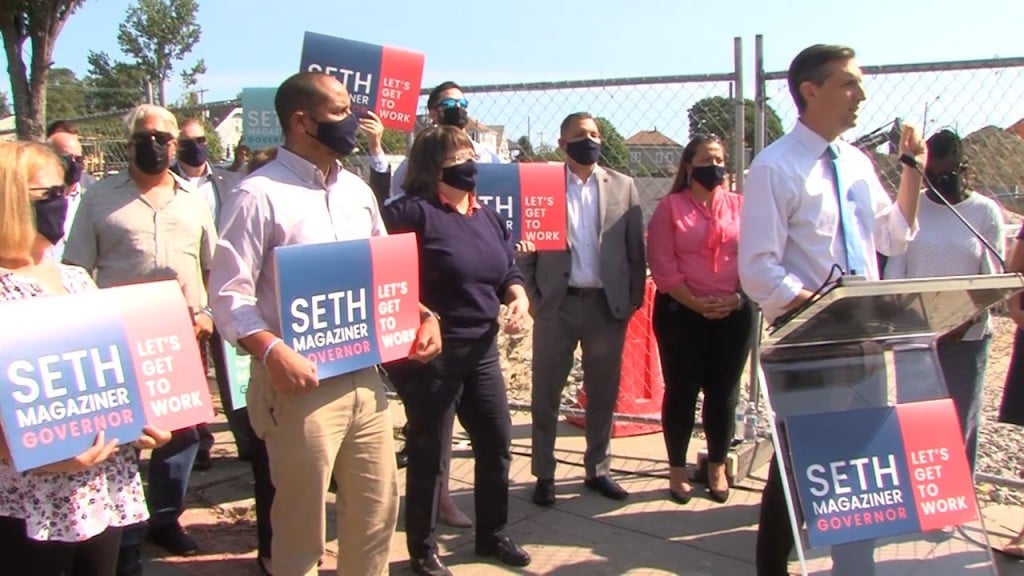 PAWTUCKET, R.I. (WLNE) – Seth Magaziner formally announced his candidacy for governor Tuesday.
The announcement was made at Winters Elementary School in Pawtucket, which is currently under construction as part of the Treasurer's school construction plan.
"Never in any of our lifetimes have the divides in any of our society's been wider. The divides between the rich and the poor, the sick and the healthy, the politically connected and the over looked have never been greater at any other point in our lives. But also the opportunities have never been greater to close some of these divides," Magaziner said.
Magaziner joins Secretary of State Nellie Gorbea and Dr. Luis Daniel Muñoz in the Democratic field.
Current Governor Dan McKee has not announced his intentions to run, though he is expected to enter the rate late this year or early next year.