7 arrested in Central Falls prostitution sting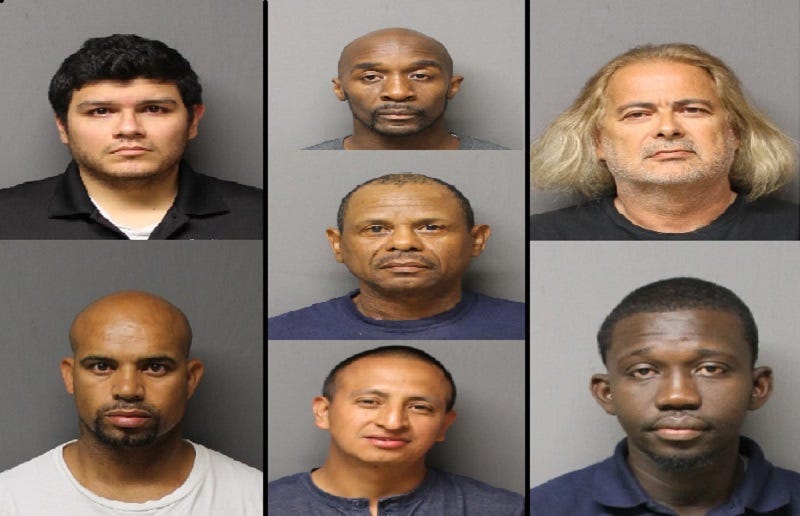 Alana Cerrone
acerrone@abc6.com
Central Falls Police staged a successful "John Sting" Friday in response to reported high-traffic prostitution areas throughout the city.
Two undercover female officers from outside agencies posed as prostitutes in the chosen areas. In only 4 hours, the women were solicited by numerous people, and officers made a total of 7 arrests. The following 7 men were charged with soliciting from a motor vehicle for indecent purposes:
Marino Palencia (33) of Lincoln, Kelvin Cole (40) of Pawtucket, Ramiro Martins (57) of Cumberland, Joao Andrade (40) of Pawtucket, Raul DelRosario (57) of Providence, Buba Darbo (37) of Pawtucket, and Bartolome Gonzalez (31) of Central Falls.
The men were arraigned Friday night and will appear in 6th District Court on October 2.
(C) WLNE-TV 2013