Several armed robberies reported at same Taunton apt. complex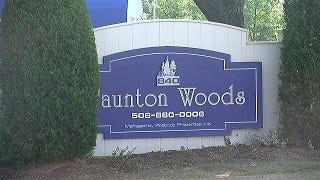 By: Samantha Lavien
Slavien@abc6.com
Twitter: @samanthalavien
Residents of the Taunton Woods apartment complex are keeping an extra eye out following five armed robberies of delivery drivers over the past few weeks.
"It's horrible. You feel like you can't order food or be safe here," said Taunton Woods resident Michelle Silveira.
The drivers who have been robbed are from several different restaurants including, Papa Gino's, Domino's and Pizza Hut.
The owner of a Domino's where a driver was robbed tells ABC 6 News when his driver arrived to make a pizza delivery at the complex last week a man approached him and showed him his gun.
The driver was told to drop his pizza box and his money.
When the driver went to leave, he did report seeing another person hiding around the building.
"People are going to be nervous coming here and I just don't think it's fair for them to deliver anymore," said Courtney Silveira a Taunton Woods resident.
Police would not provide many details about the robberies saying that their investigation is on-going.
The apartment complex would not comment about the crimes besides to say they are cooperating with police.
The Domino's owner ABC 6 News spoke with says his company will keep delivering to the complex. The owner added that they are taking extra precautions to ensure drivers safety.
(C) WLNE-TV 2014