Names of suspects in Hopkinton car chase released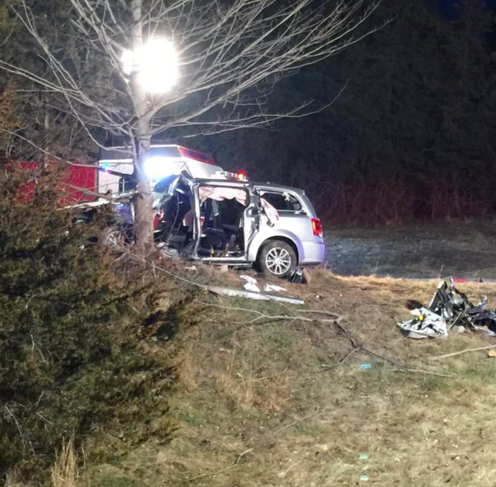 By: Elisha Kay Aldrich
Arrests have been made in a car chase in Hopkinton lead to a multiple car crash on Monday night, leaving several people in the hospital.
The driver, Miguel Sorian, 23, of New York, and one passenger, Allison Castillo, 19, of New York, sustained life-threatening injuries and were taken to Rhode Island Hospital. They remain in critical condition.
The other passengers in the suspect's van are Marco Neira, 19, of New York; Gesielle Bravo, 18, of New York; Laura Rodriguez, 19, of New York; and Isaias Vasquez, 15, of New York.
Neira, Bravo, and Rodriguez were all treated at and released from Rhode Island Hospital. Vasquez did not sustain any injuries.
Richmond Police received a complaint earlier that evening that a man attempted to use counterfeit money at a local Family Dollar. Authorities were able to find the suspect's car, a Dodge van, as he drove onto the highway, and began chasing him when he did not pull over for a routine traffic stop. The suspect also attempted to ram the officer with his car.
The chase went onto Route 95 south, where both the suspect and the police were going over 100 miles per hour. The suspect's car struck a police cruiser, and then lost control as he entered the ramp onto Exit 1, and struck a tree between the ramp and the highway.
Sorian will be arraigned on charges of reckless driving, eluding police, driving to endager resulting in serious injury, driving to endanger resulting in injury and two counts of felony assault with a dangerous weapon.
© WLNE-TV / ABC6