Several push for Pawtucket School District to re-open schools for in-person learning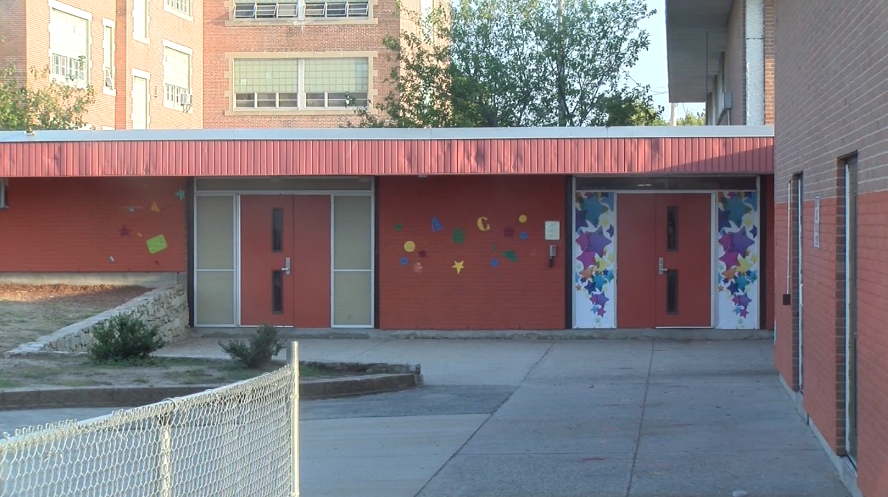 PAWTUCKET, R.I. (WLNE) – The Pawtucket School Committee is making a big decision Tuesday night on whether to re-open their doors to students for in-person learning or to continue distance learning. The district has almost all students learning virtually since the start of the year.
The Pawtucket School Superintendent has said they will return to in-person learning, it's just a matter of when. Parents recently got the option to decide if they want to return back to the classroom or not to finish out the year. Based on that information, committee-members will put it to a vote.
"It's just been really hard," Pawtucket mom Gaudi-Maite Mejia said. "Him being so little, this is his first year. Pre-K sets the whole education in motion, they need that, they need to know how to be in school, how school is going to work."
Mejia has a 4-year-old with special needs. He is one of the few able to return to the classroom, but it's not in his home school.
"It's unfortunate for kids to not have that structure and stability," Mejia said. "And there are a lot of parents that haven't been able to work because they have to stay home with their kids. It's affecting everyone's lives."
Mejia is one of several parents and groups pushing for the district to re-open its schools and give kids the option to return back to the classroom. That also includes the group Black Lives Matter RI.
"Why shouldn't they? Everyone else does. Every other school district in the state has the option," Mark Fisher, organizer of BLMRI said. "They have little left to do to make this happen. They're just not doing it; they're dragging their feet."
Fisher says Pawtucket has one of the highest percentages of African American students without the option of attending school in person. That's why their group got involved and is planning on attending the meeting.
"For so long the needs of blacks have gone unnoticed and unaddressed because they feel it's unimportant, which is why Pawtucket is the only school district that does not have a plan," Fisher said. "They don't even have a plan."
In a letter sent out by the Department of Education, Commissioner Infante-Green said the state has yet to receive a plan on re-opening, adding that if given the option, 70% of students said in a survey they would opt for in-person instruction.
The Commissioner also added that all of the district's concerns for not re-opening have been met. That includes adequate ventilation and electrical support for air purifiers.
Letter to Pawtucket School District
ABC 6 News has reached out to Pawtucket Superintendent Cheryl McWilliams. We are waiting to hear back.
In a letter sent out to families before winter break, Superintendent McWilliams said the hope is for a gradual return starting on January 19th. In that letter, she stated the district received air purifiers from the state for the 11 buildings that have not been used. They are now working on moving materials and furniture back and addressing busing, spacing and staffing needs.
Superintendent McWilliams letter to Pawtucket families
The school-committee meeting will begin at 6:30 p.m. Tuesday night. Stay with ABC 6 News for updates.