Severe storm causes damage throughout Rhode Island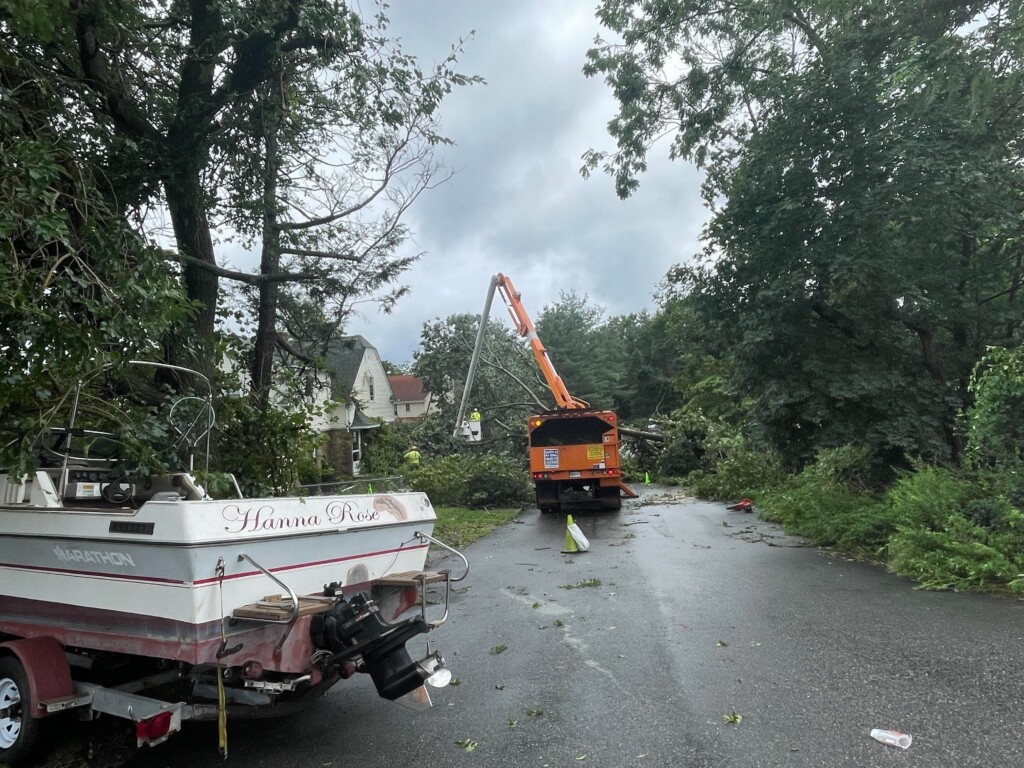 JOHSNTON, R.I. (WLNE) — Heavy rain and winds hit Rhode Island Friday morning, triggering a Tornado Warning and causing damage throughout the state.
In Johnston, residents on George Waterman Road saw the strong winds move a boat from a parking lot and into trees.
Businesses on that road also saw damage to their property.
Home security camera shared with ABC 6 News captured a tree toppling onto a car as the storm rolled through town.
Mayor Joe Polisena Jr. said Friday that there were "signs" of a tornado touchdown on the Johnston-Scituate line.
Over in Scituate, residents were seen sawing trees that were knocked down.
In Providence, tornado sirens were activated after a Tornado Warning was issued across Southern New England.
If it's safe to do so, show us what you're seeing here.