Sgt. Joseph Hanley found guilty of using excessive force during arrest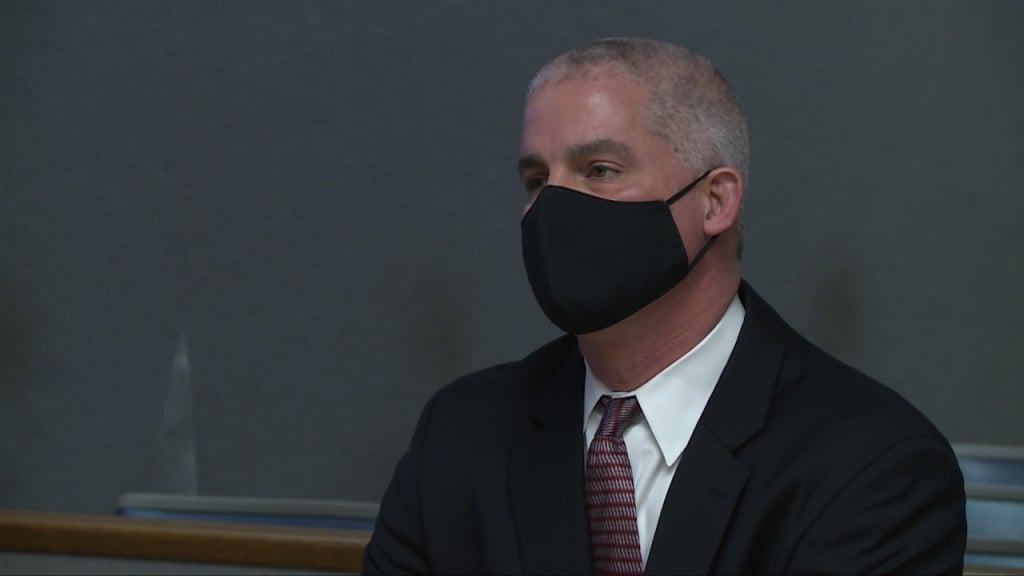 PROVIDENCE, R.I. (WLNE)- The verdict is in. Sgt. Joseph Hanley has been found guilty of using excessive force during an arrest in April of 2020 on a handcuffed man.
Hanley has been sentenced to one year of probation and must take five anger management classes, and have no contact with the victim, Rishod Gore.
After the long, contentious criminal trial- spanning over the course of five weeks- Judge Brian Goldman minced no words while handing down the verdict on Thursday in court.
Goldman saying in short he found Sgt. Hanley's testimony to be an 'utter fabrication'. The Judge then adding Gore's testimony was concise and matched all other testimonies throughout the trial.
After the verdict, Sgt. Hanley and his attorney exited the courthouse through the back exit and declined to comment on his employment with Providence Police Department or the decision.
Sgt. Hanley has been suspended by the Providence Police Department for nearly one year. Mayor Jorge Elorza has previously recommended firing Sgt. Hanley, though that would have to go through the law enforcement's bill of rights process.
Body camera footage and bystander video shows Sgt. Hanley striking gore in the chest and kneeling on his neck.
Sgt. Hanley's defense lawyer, Michael Colucci, has already given notice to appeal the verdict.
There is no word yet on what this means regarding Sgt. Hanley's employment with the Providence Police Department. ABC6 has reached out for comment and is waiting to hear back.