Shadow of 38 Studios deal looms over Tidewater Landing project a decade later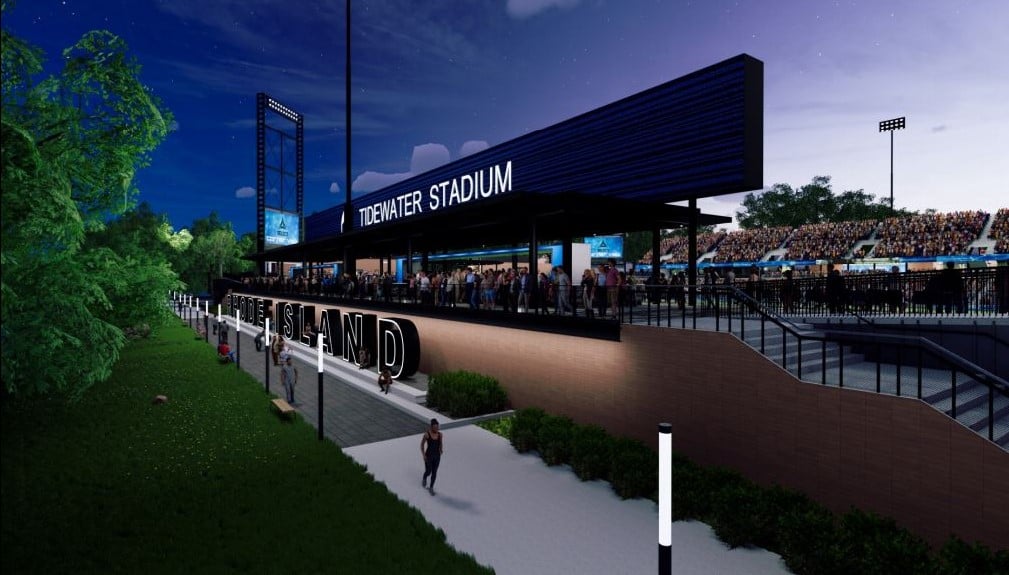 PAWTUCKET, R.I. (WLNE) — The Tidewater Landing project has received approval to use millions in taxpayer dollars for a soccer stadium in Pawtucket, squeaking by with a tiebreaker vote Monday from Gov. Dan McKee.
The deal was approved on a six to five margin, with two members abstaining.
Commerce Board member Karl Wadensten abstained from the vote as did member William Stone.
The last time business leaders approved the use of taxpayer money for a high-profile project, things didn't go so well.
The shadow of former Red Sox pitcher Curt Schilling's 38 Studios looms over the deal, which filed for bankruptcy in 2012.
Schilling's company moved from Massachusetts to Rhode Island in 2006 in exchange for a $75 state million loan guarantee.
38 Studios officially declared bankruptcy in 2012. "As I've said for years, 38 Studios was a bad deal for Rhode Islanders that should never have occurred," said former Gov. Gina Raimondo, in a statement.
Schilling admitted that the company faced significant problems, but blamed the state's government for giving his company the money.
According to court records, Schilling wrote in a 2015 email: "Never thought an ounce of what I had heard was true until I actually tried to run a business there, then was blown away by the fact that almost everything I was told was in fact true."
When the company failed, taxpayers were left to pay $88 million in moral obligation bonds. That total diminished to $61 million following court settlements.
While the stain of the 38 studios deal still lingers, officials said Monday that the Tidewater stadium and restaurants coming to Pawtucket's waterfront will offer economic growth.
"This world-class destination on Pawtucket's riverfront will support thousands of jobs and create millions of dollars of tax revenue," said McKee, Pawtucket Mayor Don Grebien, and developer Brett Johnson in a joint statement.
Now, $27 million in previously approved state funding will be used to get a head start on the stadium phase of the project. The developer also recently announced inflation added more than $40 million to the project's price tag.
The governor's office announced Tuesday that a groundbreaking for the project will be held at the beginning of August.