Shaq, Doris Burke Help Providence College Kick Off Basketball Season With Late Night Madness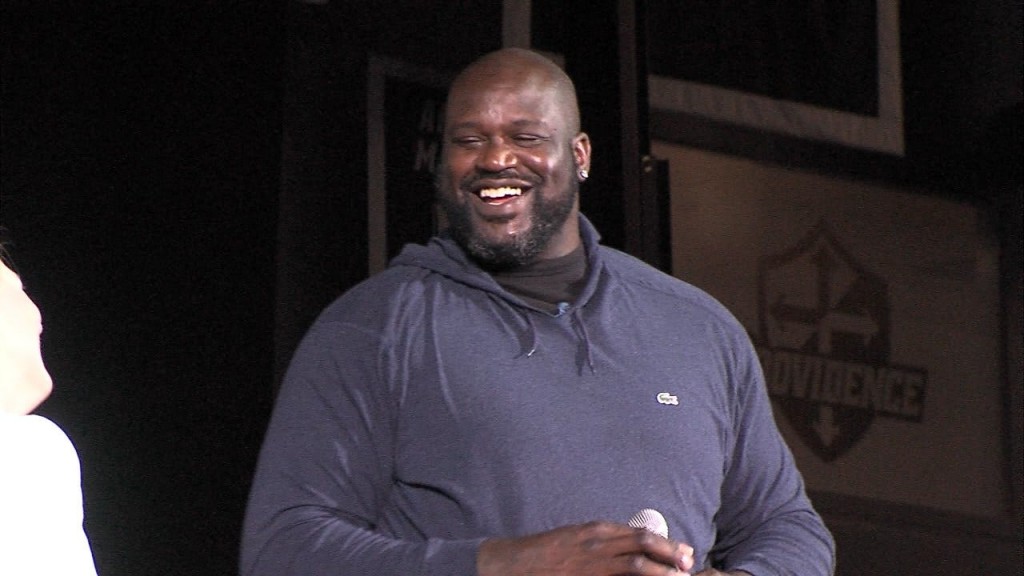 Providence College Press Release
PROVIDENCE, R.I – The 2016-17 Providence College Late Night Madness celebration was a spectacular event and a fun-filled evening for all in attendance. Former Friar and ESPN/ABC analyst Doris Burke '87 served as the emcee of the event. The night closed with Hall of Famer Shaquille O'Neal DJing a dance party for the Friar Fanatics.
The doors opened at 6:45 p.m. with fans pouring into Alumni Hall. More than 3,000 Friar fans jammed into Mullaney Gym to see the Friars hit the court. By 7:00 p.m., the capacity crowd cheered on the cheerleaders and the dance team as they performed. At 8:00 p.m., the women's basketball team and Head Jim Crowley were introduced by Doris Burke.
The fans were treated to a festive atmosphere as the men's basketball team was introduced at 8:15 p.m. by Doris Burke. After the team and Head Coach Ed Cooley were introduced the team performed layups and held a three-point shooting contest.
At 9 p.m. it was time for DJ Diesel, a.k.a Shaq to bring the house down with a tremendous performance that the students danced to for 45 minutes.
Fans can catch up with the men's team in action on Saturday, October 29 at 7:00 p.m. as the team plays Carleton Universtiy in an exhibition game at the Dunkin' Donuts Center. Fans can purchase tickets online at friars.com or by calling the Providence College Ticket Office at 401-865-2759.