Shark Attacks Unlikely in Southern New England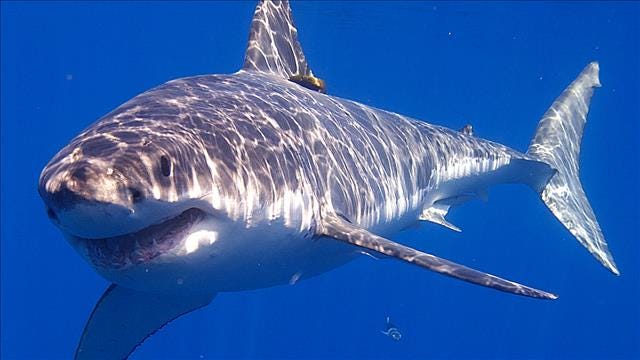 By Matt Blanchette
@mattblanchette
Speaking from his hospital bed, a 16 year old shark attack victim in North Carolina is coming to grips with the loss of his arm.
"I didn't see it coming, I felt it on my leg, then I saw it because it was out of the water and it attacked my arm," Hunter Treschl said. Two teenagers were attacked over the weekend in North Carolina and that hits home for beach goers here in Southern New England.
There have been plenty shark sightings around the area, mostly on the cape, but Save the Bay Baykeeper Tom Kutcher says the threat of an attack is very low.
"Most of the sharks that are dangerous to humans don't really come around here," Kutcher said. "Great white sharks and tiger sharks are generally off shore creatures. The only time they may come in is to feed on something like baby seals."
While there are sharks in our waters, they are typically seen 30 miles or more off the coast. They tend to be attracted to seals, which mostly migrate north of here before the summer and are rarely those on crowded Rhode Island beaches.
Water temperatures this summer are also effecting the number of sharks.
"Given the fact that we've had such a brutally cold winter our water temperatures are actually running five degrees below normal. Which means right now most of the water temperatures are around 60 degrees which is just way too cold for sharks to migrate toward," ABC 6 Meteorologist Steve Cascione said.
Kutcher has one piece of advice to beach goers this summer
"Swim and fish, go surfing. Have fun."