'Sharky summer season': You can now have the 'coolest license plate' in Rhode Island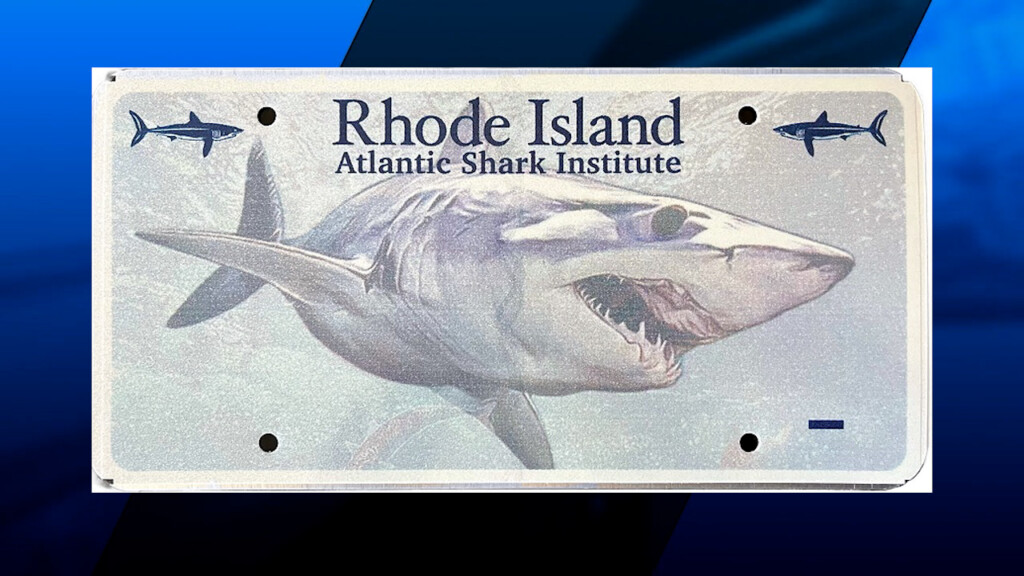 PROVIDENCE, R.I. (WLNE) — Are you a fan of sharks? Well, now you can have the "coolest license plate" in Rhode Island.
The Atlantic Shark Institute on Thursday released its charity plate, which was custom designed and painted by marine artist, Paul McPhee.
"We are really excited to finally make this plate available to Rhode Island residents," said Jon Dodd, executive director of the Atlantic Shark Institute. "The timing is perfect as we enter the sharky summer season here in Rhode Island."
Dodd said that "sharks are in trouble and they need our help," adding that over 100 million are killed yearly.
He said every dollar from these license plates will go toward "vital research aimed at answering critical questions about shark health, ocean health, and our health."
Dodd said it took almost three years to make the plate available.
He said the Division of Motor Vehicles will not produce or mail plates until 600 have been ordered.
Anyone interested in purchasing the Atlantic Shark Institute license plate can visit their website.