Shooting Arrest in Cranston leads to drug stash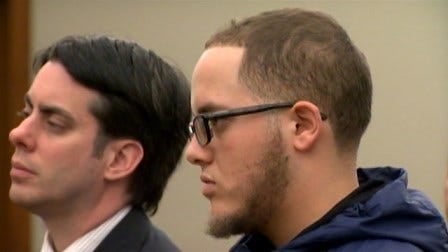 By Matt Blanchette
@mattblanchette
19 year old Rony Martinez went before a judge today, and is now being held without bail.
Police say he was the trigger man Saturday night in a shooting that sent one man to the hospital with multiple gun shot wounds.
The victim, 22 year old Fuad Yusuf approached a car parked in front of the Tuma Mini Market on d=Dyer Ave and when he opened the car door witnesses tell police Martinez fired.
"There was actually bad blood between the victim and the suspect," Cranston Chief Michael Winquist said. "Why he approached that vehicle and opened the door we are not really sure. But we are really lucky there was not a further tragedy involving this incident."
Dennis Horton owns the tattoo shop next door and saw the aftermath.
"I heard a series of shots. Five shots. And I immediately heard screaming and yelling because there is a hair salon next door. And I saw blood splatter on the door, shell casings," he said.
Authorities worked quickly and tracked their suspect here to a home on Norwood Avenue.
It's there that a search warrant turned up a pharmacy's worth of drugs… heroin… marijuana… Xanax… mushrooms… and live marijuana plants.
The house Martinez was arrested in is in the Edgewood section of Cranston. It sits on a wide two lane road with mostly 2 and 3 family homes in an otherwise quiet neighborhood near the Providence River.
"Yea that was scary. It was scary to know that people… well you never know," a neighbor said. "It doesn't matter which neighborhood , you have to be aware of your surroundings and who is around you."
Martinez is facing felony assault and other weapons charges as well as drug possession with the intent to distribute. Police also say Martinez is a violent criminal with known ties to the Hanover Boyz, a Providence street gang.
His bail hearing is set for April 14th.