Shoplifting suspect steals hundreds worth of Alex & Ani jewelry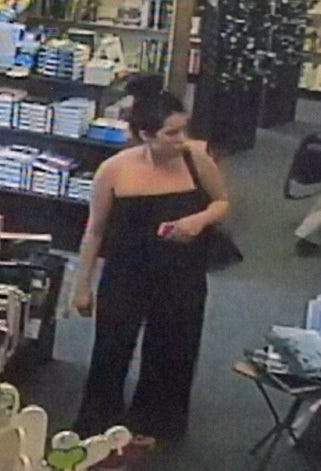 By
Alana Cerrone
Barrington
Police are looking for help identifying a 'Barrington Books' shoplifting
suspect.
The
woman pictured was seen stealing approximately 160 'Alex & Ani' jewelry
pieces worth over $5000 from the bookstore on County Road back in May.
She
is described as having dark hair and wearing black clothing the day of the crime.
She was seen taking the jewelry and putting it into her purse, then leaving.
Anyone
with information regarding her identity is asked to call Detective Benjamin
Ferreira at 401-437-3930.
©
WLNE-TV 2013