UPDATE: Riverside woman killed in shopping mall had relationship with shooter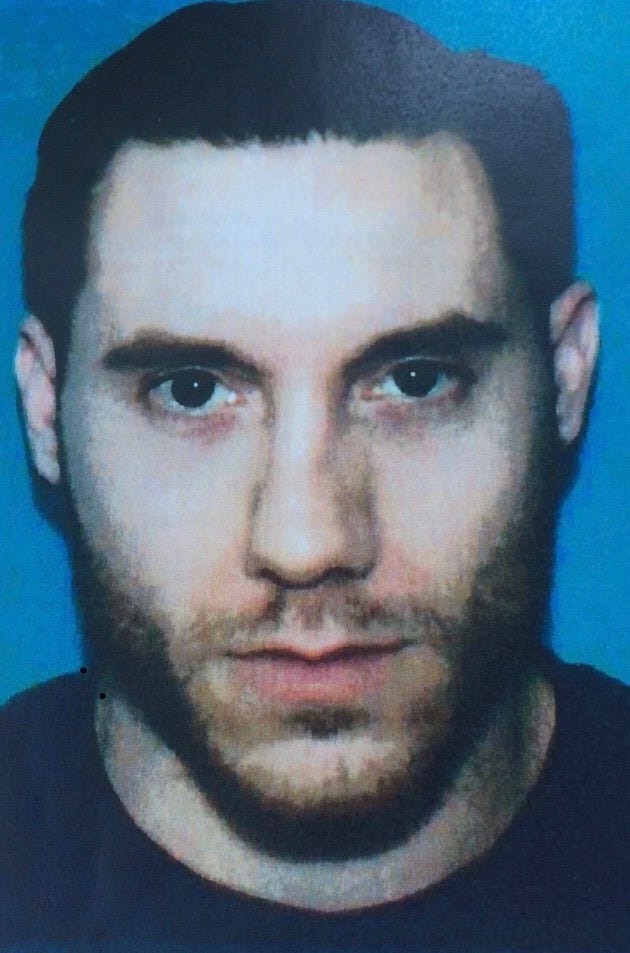 NORTH ATTLEBORO, Mass. (WLNE) – The following is a summary of the preliminary investigation into the Saturday evening homicide in North Attleboro and subsequent search for the suspect in Rhode Island.
On Saturday, North Attleboro Police were dispatched to the are of the Fashion Crossing Plaza on Route one for reported shots fired at approximately 6:17 p.m.
When police arrived, they found 37-year-old Brandi Berg of Riverside, R.I had sustained multiple gunshot wounds. She was transported to Rhode Island Hospital, where she was pronounced deceased at 7:02 p.m
Police say and off-duty State and Bridgewater officer were in the area at the time and of the incident and were able to follow the suspect, 32-year-old Steven Fregeolle for a short time as he fled the area.
Witnesses on scene stated that Fregeolle approached the victim's vehicle while aiming a handgun, and fire multiple sots through the windshield of Berg's SUV.
According to police, further investigation revealed that the Fregeolle and Berg previously worked together at a car dealership in Warwick, R.I. According to the Berg's boyfriend, she and Fregeolle had previously been in a relationship.
Police say just prior to the shooting, Berg texted her boyfriend saying that Fregeolle had confronted her about seeing somebody else. He recently had been messaging Berg and was displaying obsessive behavior.
The department says he had allegedly been contacting her friends and family to help find her and sent several desperate texts to Berg.
A warrant for Fregeolle's arrest was issued around 4 a.m Sunday morning.
At approximately noon on Sunday, Police in Charlestown located Fregeolle's vehicle; a Blue Subaru, abandoned in a parking lot of the Francis C. Carter Memorial Preserve, which is and 842 acre wooded wildlife sanctuary.
For the next several hours police from the region searched the preserve and at 6:30 p.m, a team comprised of a Narragansett Police K9 officer and his K9, a Charlestown Police officer and a member of The Rhode Island State police found Fregeolle dead in woods from an apparent, self-inflicted gunshot wound, although police say an autopsy report is pending.
An autopsy on Berg is also pending at this time.
Police say no further updates will be released at this time and the investigation remains ongoing.
*******************************************************
By: News Staff
Email: news@abc6.com
Twitter: @ABC6
The suspect in last weekend's homicide outside a North Attleboro shopping center has been found dead in the woods in Charlestown.
A warrant was issued Sunday charging Fregeolle with murder, following a deadly shooting at Fashion Crossing Plaza in North Attleboro.
Officials say Fregeolle shot and killed 37-year-old Brandi Berg while she was in her car in the parking lot of the plaza.
Berg was rushed to Rhode Island Hospital in Providence, where she was pronounced deceased.
"You can't even go shopping without worrying about getting shot," said Attleboro resident Crystal Mullen.
Mullen shops at Fashion Crossing often, and was shocked when she heard about the shooting.
"What if we were here the day when the shooting happened? The bullet could have missed and hit my children. It's just sad," said Mullen.
Employees at the Supercuts in the plaza were working at the time of the shooting, and witnessed the horrors unfold.
"There were tons of people in the parking lot. At first I thought someone got hit by a car," recalled Allie Duplantis. "We saw the lady get carried into the ambulance."
After a massive manhunt, authorities searched deep in the woods of Francis Carter Preserve in Charlestown Sunday evening after 32-year-old Steven Fregeolle's car was found parked in the area.
Fregeolle was wanted for the murder of 37-year-old Brandi Berg an East Providence woman who was killed Saturday outside of a shopping plaza in North Attleboro.
Fregeolle's body was found dead, deemed a suicide, from an apparent self-inflicted gunshot wound.
Over at fashion crossing "it's definitely a little quieter here today. Not as many cars, not as much traffic coming through" said a witness.
Shoppers are still on edge as Mass State Police investigators continue to investigate the homicide, and what led up to the shooting.