Shots fired on Portland St in Providence, no injuries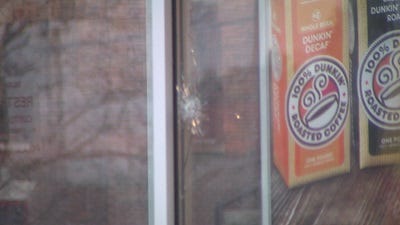 No one was injured after shots were fired in Providence Sunday afternoon.
It happened on Portland Street near Broad Street, where officials say two of the bullets happened to hit the Broad St. Dunkin' Donuts, but that was not the intended target.
No one was shot and there were no injuries. Police are looking at a suspect vehicle.
No other details were immediately available.
(C) WLNE-TV 2013