Show must go on for Jack-O-Lantern Spectacular, despite rain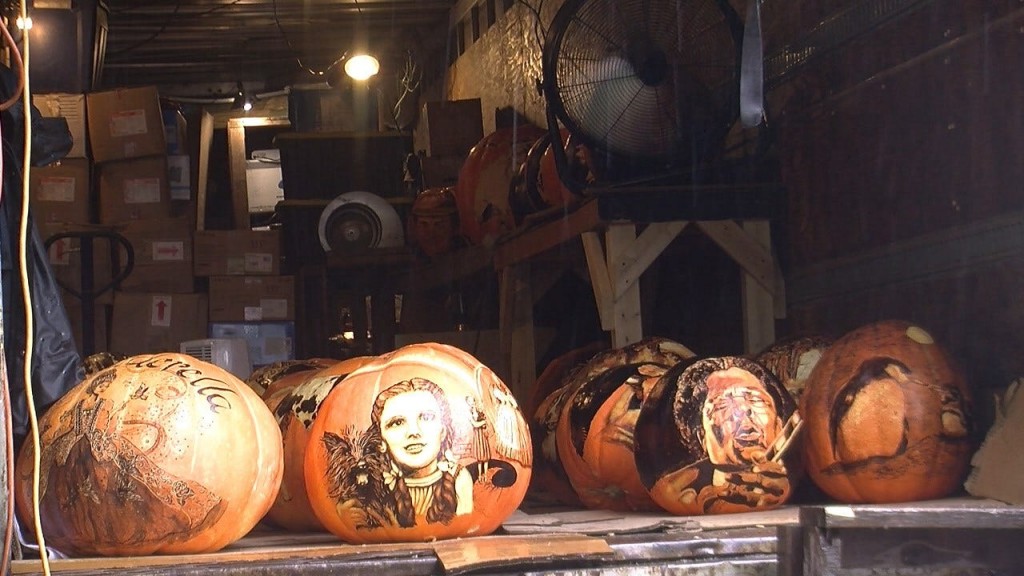 By Alana Cerrone
acerrone@abc6.com
@Alana_Cerrone
We're just a day away from the annual Jack-O-Lantern Spectacular…but the stars of the show are hiding.
The event was delayed a couple of days this year because of the rain and forecasted hurricane Joaquin.
John Reckner, creator of the Jack-O-Lantern Spectacular, says, "This is why we have it for 30 nights…we know that we're gonna run into some bad spells so you have to accept it"
For now, pumpkins are chilling out in this refrigerated truck.
"You see all the fans going…we get circulation in there and it extends their life."
The rain's also made it hard for their 'solar pumpkins' to shine, so they've got back-up.
"We've got a disco ball, we've got purple fog coming from under the bridge for the romance sketch…"
The cooler air is actually working in their favor – pumpkins don't fare well in the heat and humidity.
"If it's warm rain, we're in trouble."
With only 24 hours until showtime, organizers are working around the clock to get 5,000 pumpkins ready for their debut.
Ironically…the lack of rain last month made the wetlands dry right up…but luckily it's filled again in time for the show.
"The pumpkin gods gave us a little rain."
Organizers say that they're considering staying open a couple of extra days this year to make up for lost time.
But you can catch this year's display starting Saturday night. The ticket office opens at 6pm.