Showdowns on aid, testimony loom in Congress as the Senate reopens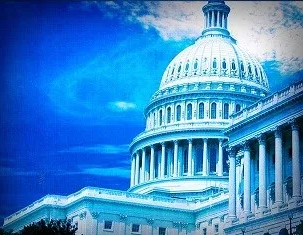 By The Associated Press
WASHINGTON (AP)– A White House memo to congressional committees says no member of the administration's coronavirus task force may agree to testify on Capitol Hill unless the appearance is expressly approved by the president's chief of staff.
Democrats are bristling at the restriction on gathering information about the nation's response to the pandemic.
The memo follows a White House move to block Dr. Anthony Fauci from testifying before a House panel while allowing him to appear the following week at a Senate hearing.
The Senate is held by Trump's Republican allies while the House is controlled by Democrats.
The Senate has reopened in a Capitol largely shuttered by the coronavirus, but prospects for quick action on a new aid package are uncertain.
Lawmakers face a deepening national debate over how best to confront the deadly pandemic and its economic devastation.
Senate Republicans are reluctant to spend more money on virus relief. They hope the gradual reopening of the economy will reduce the need for more aid, but House Speaker Nancy Pelosi is expected to soon unveil a new relief package.
The 100 senators are convening for the first time since March.
The House is staying away on doctor's orders due to health risks.
©The Associated Press 2020