Showers & Thunderstorms End Early This Evening
Sunshine Returns For Friday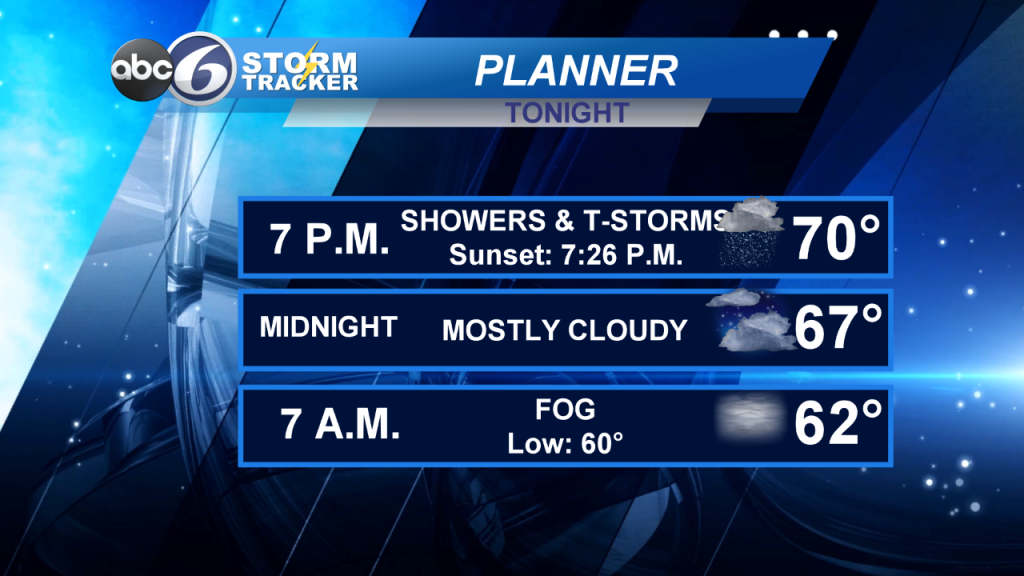 Tonight, partly cloudy with patchy fog overnight. Steady temps in the low to mid 60s.
Friday, sunny with temps around 80°. Friday night, showers and storms, mainly after midnight. Upper 60s.
Saturday, shower and thunderstorms throughout the day and night as well. Rain will be heavy at times. Near 80° during the day, mid 60s at night.
Sunny for Sunday and nice. 70s.
Mostly sunny Monday and Tuesday, temps in the 70s.
Wednesday, partly sunny. An isolated shower. 70s.
Partly sunny for Thursday. 70s.
ABC6 Stormtracker, Jeff Desnoyers
Email: jdesnoyers@abc6.com