Shrewsbury police ask for help identifying dog left tied to bench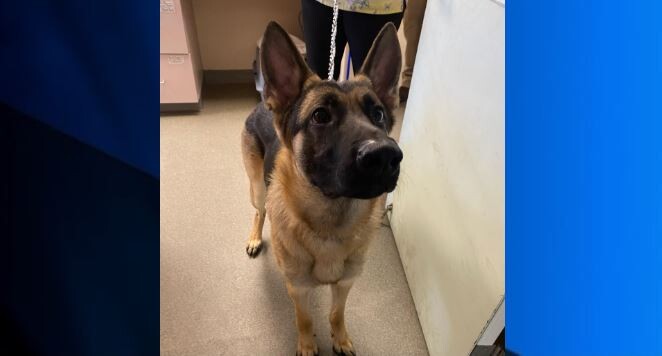 SHREWSBURY, Mass. (WLNE) — The Shrewsbury Police Department is asking for the public's help finding the owner of a dog that was found tied to a bench.
Police said on social media that the dog was found near 1000 Boston Tpk. near the Christmas Tree Shops Sunday morning.
His owner was reportedly last seen getting into a taxi cab leaving the area, officials said.
Worcester Animal Rescue League said the dog is neutered but not microchipped. They said he was wearing a black collar and a chain leash.
Anyone with any information about the dog or his owner is urged to contact Shrewsbury police at (508) 845-4681.
Shrewsbury Animal Control can also be reached at (508) 841-8421.