Shuttleworth Holds Strong To Help Revs To Tie With Fire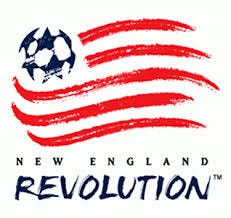 Shuttleworth preserves Revs 1-1 draw with Fire
BRIDGEVIEW, Ill. (AP) – New England Revolution goalkeeper Bobby Shuttleworth stopped Juan Luis Anangono's penalty kick in the first minute of stoppage time Saturday to preserve a 1-1 draw with the Chicago Fire, who matched a Major League Soccer record with their sixth straight tie.
The Fire have tied each match since losing their opener. The six straight draws equaled an MLS mark last set by the Colorado Rapids in 2011.
Before Shuttleworth's save, Chicago forward Mike Magee hit the post on a breakaway with 25 seconds left in regulation.
New England (2-3-2) tied it on a penalty kick in the 31st minute when Chicago defender Patrick Nyarko pulled down Revolution defender Kevin Alston in the penalty area. Lee Nguyen's right-footed shot just eluded Chicago goalkeeper Sean Johnson's dive to the left.
Quincy Amarikwa scored his fourth goal of the season for Chicago in the 16th minute.
AP-WF-04-19-14 2351GMT