Sights and Sounds: Bristol's 230th 4th of July Celebration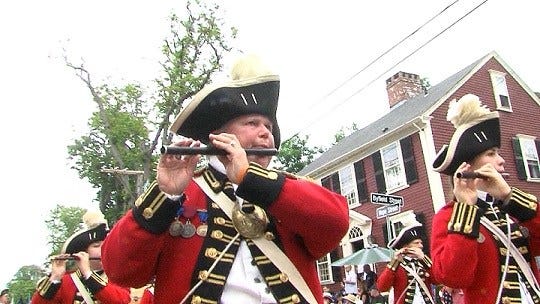 By: Melissa Randall
@MRandallABC6
Video Reporting By: Chief Photographer Paul Duddy
Thousands of people from all over came out to Bristol Saturday for the countries oldest continuous 4th of July parade. ABC6 brought it to you live all morning, but for those of you who missed it here are some of the sights and sounds from the 230th running:
"It's a great celebration. I came, my first time was 15 years ago when I met my wife and I haven't met one since," said Kurt Rauner who comes every year.
"I'm thrilled to be here. I grew up here. My grandchildren come with us. We live in VT now. We come back every year for the parade. We wouldn't miss it," said Barbara Lemier who also attends each year.
"The parade is a great time. It's awesome. It never disappoints. It never lets us down," said Gina Cirillo who watched the parade.
© WLNE-TV 2015