Pawtucket police find missing 81-year-old man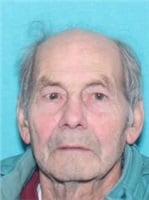 PAWTUCKET, R.I. (WLNE) – Pawtucket Police say they have located 81-year-old Belarmino Cavaco.
Early Sunday morning, Pawtucket Police issued a Silver Alert for an 81-year-old man who was last seen in the area of Rhode Island Mall in Warwick, headed toward I-95.
Police did not release the condition of Cavaco at this time.