UPDATE: Silver Alert called off, elderly Cumberland woman found safe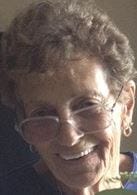 By Sean Cahill
UPDATE: The Silver Alert has been lifted after police were able to locate 78-year-old Carol Mackisey in Quincy, Ma.
A Silver Alert has been issued for a 78-year-old woman last seen Thursday morning.
Carol Mackisey was last seen on Old Diamond Hill Road in Cumberland at 10:30 a.m.
Police say she may be headed towards Warwick or Florida as she has resided in both. She may be parked in a lot or elsewhere as she normally will not drive at night.
She is 5'0" tall and 106 pounds with brown hair and green eyes. She was last seen wearing a brown sweater with blue jeans.
Police say she is an Alzheimer's patient with Osteoporosis.
She is driving a 2012 red Hyundai Sonata with a Florida plate number H086HN.
Anyone with information is asked to call the Cumberland Police Department at 401-333-2500.
(C) WLNE/TV 2014