Fall River: Parking lot collapses, swallows pick-up truck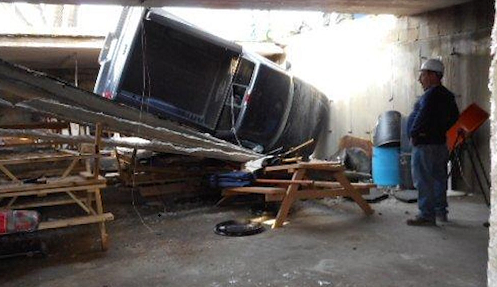 By: Mike Glynn
A pick-up truck fell through a structure after it collapsed in Fall River Friday evening.
The truck fell 15 feet when a portion of a parking lot outside the Academica restaurant gave way.
The owner was having dinner at the time of the incident and no injuries were reported.
Crews on scene successfully lifted the truck out of the structure, along with a storage unit.
(C) WLNE-TV 2014