Sister of boy killed in Westport fire released from hospital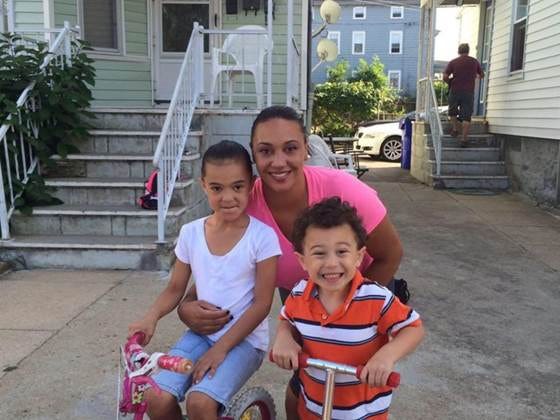 By: Melissa Randall
@MRandallABC6
The older sister of Caleb Nardilillo, the 4-year-old boy killed in a house fire in Westport over the weekend, is out of the hospital. Bella Perry, 7, was treated for burns and smoke inhalation before being released Monday. The children's mother, Melody Nardilillo is listed in "good" condition at Rhode Island Hospital.
On late Saturday night the families Mount Pleasant St. home caught fire. Despite a neighbor's heroic attempt to save Caleb, the boy perished in the fire. His body was found in the second floor bedroom. Since that time people have been stopping by to pay their respects. They've loving placed a teddy bear, a red rose and candles at the scene.
A woman who knows the family describes Caleb as a "sweet heart." "I'm I'm holding on to the fact that the last time I seen him he was waving to me out the window saying bye-bye. I love you," she told ABC6 News.
"He was such a sweet little boy. He was beautiful," said Urban Nardillilo, Caleb's great-grandfather through tears.
Investigators returned to the Mount Pleasant St. home on Monday. The State Fire Marshal's office sifted through the debris looking for clues as to how the fire started. An accelerant sniffing dog also walked the property.
In a tragic coincidence this address is known for another heartbreaking tragedy. In 1952 a mother and 8 children died in a fire here.
"My father was one of the firefighters at the time. He came up and pulled bodies out and I was one of the pallbearers," recalled Jerry Grondin of Westport who drove by after learning the news.
The local chapter of the 'Firefighter's Wives Association' are collecting gifts, clothes and monetary donations for the Nardillilo family. Items can be dropped off at the Briggs Road Fire station and Hixbridge Road Fire station.
Bella takes size 8-10 clothes and size 2 shoes, she like clothes, Monster high toys, dolls and play make-up. Morgan, who was uninjured in the fire, is 15. She wears size 7 jeans, medium tops and size 6 shoes. Melody takes large shirts, size 14 pants and size 10 shoes.
© WLNE-TV 2015