6 Cases of Chickenpox Reported in Rhode Island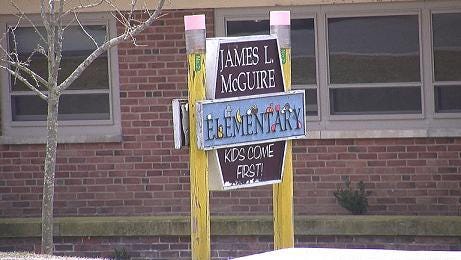 It's that time of the year when cases of Chickenpox start to pop up. The Rhode Island Department of Health reports six cases of the highly contagious disease so far this year. Which is actually a good number, which means the vaccination message is working.
We've all had it, at least most of us, and we're still here. Chickenpox is extremely contagious and incredibly annoying, but as long as you get the vaccination, that's all it will be.
The number of Chickenpox cases in Rhode Island has dropped dramatically over the last six years. From 228 cases to just 46. Part of that decline is because kids entering school in 2007, were required to get two vaccinations instead of one.
Dr. Michael Fine of the Rhode Island Department of Health says the change has made a big difference.
"Instead of having one case, we'd have hundreds of cases or thousands of cases and we'd close schools and businesses and create huge disruption," Fine said.
Dr. Fine says most people follow the recommended dose, which he credits for the low number of cases now.
There were three cases of Chickenpox in Warwick at Totally Kids Child Care, Oakland Beach Elementary School, and Drum Rock Elementary. There was just one case at Garden City Elementary School, the YWCA in Woonsocket, and McGuire Elementary in North Providence.
Letters were sent home to parents, most of whom say they're not too concerned.
A parent of a child who attends McGuire Elementary, Kristine Pontarelli, says "I've had them so I know about it, and other than being itchy its not that big of deal."
The Ferguson's have had both of their kids vaccinated.
Shane and Danielle Ferguson said, "It's a big problem when you don't take the precautions and get the child checked out by the doctor then it could turn out to be a big issue."
The Department of Health's intention of alerting the public of Chickenpox cases is not to scare, but remind people to keep up to date with their shots.
Dr. Fine says there's likely to be another 20 cases this year.
Kids aren't the only ones who need to get the shots, the Health Department urges people ages 13 and older who haven't gotten chicken pox, to still get vaccinated. Because the older you get it, the more likely it is to be worse.