Six displaced, three injured in Christmas Eve fire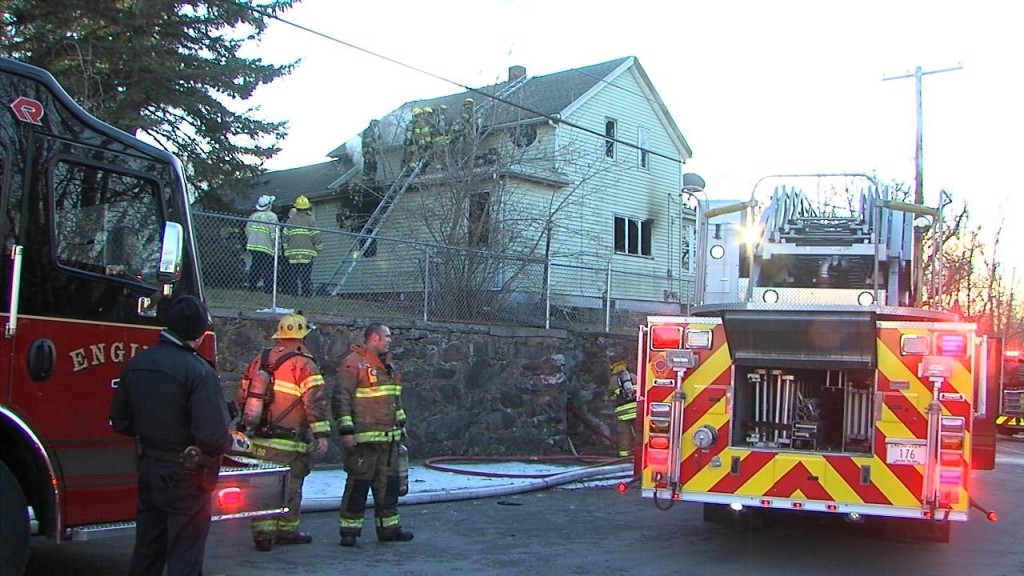 Twitter: @BComakABC6
PAWTUCKET, R.I. (WLNE) – A family of six are without a home Christmas Eve night after a fire destroyed their house.
The cause of the fire is still under investigation. But fire officials said that the people living there told them that it may have been caused by a child playing with an electric lighter, which then accidentally ignited a mattress.
Firefighters tried to save some of the Christmas presents inside the home but were unsuccessful.
"They lost a lot," said neighbor Greg Jones. "It's really sad."
The fire broke out on Forest Avenue around 3 P.M. Tuesday.
"There was a lot of smoke coming to the direction of where I live," said neighbor Jaymiel Harris.
Three family members were taken to the hospital for either smoke inhalation or burns to their hands and faces.
"My neighbors are in the backyard," recalled Jones. "She's on the ground, screaming with her kids. The kids are running around with no clothes on. So I go running out of the house, and I see flames coming out of the window."
While everyone evacuated safely, Fire Captain Thomas Lang says the fire had a good head start because their engines were tied up at a medical call and the closest engine was across the city.
"Having an additional company that is closer to manage the medical along with other incoming emergencies – obviously it is a plus and gets us ahead of it," said Lang.
Jones, who used to be a first responder, ran to the family and yelled at them to get away from the home as it burned. He tells ABC 6 it's unfortunate this had to happen on Christmas Eve.
"You think that you have it bad because you may not see your family, and may not have friends. But then you see this," said Jones. "It makes you thankful for what you do have."
The Pawtucket Firefighters Union Local 1261 has started a Go-Fund-Me to help the family recover.
©WLNE-TV/ABC6 2019