Six J&W Baseball Players Make All-GNAC Team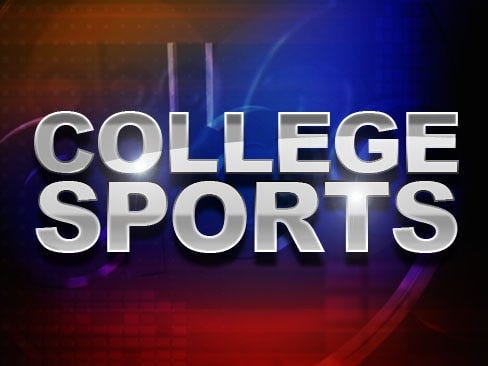 JWU Baseball Places Six On All-GNAC Squad
Providence, R.I. – The Johnson & Wales University baseball team had six players tabbed as 2011 Alll-Great Northeast Athletic Conference selections, announced by the league office after a vote by the coaches. Head Coach John LaRose was named Coach of the Year after leading the Wildcats to their eighth 20 win season in the last 10 years and a second place finish in the league standings.
The first team was highlighted by senior second baseman Nick Alosco (Mahopac, N.Y.) who finished the year with a .317 batting average while leading the team in RBI (32), doubles(18) and runs scored (38). Alosco's five home runs and 116 assists not only led the team but were good for the conference lead as well. It marks the third straight All-GNAC selection for the talented infielder. Sophomore outfielder Zach Boyes (West Warwick, R.I.), sophomore designated-hitter Pete Rosa (Ambler, Pa.) and junior relief pitcher Marc Sommerhalter (Emerson, N.J.) were also first-team All-GNAC selections for the Wildcats.
Boyes, making his second straight appearance as and All-GNAC honoree, led the team with a .392 batting average and his 56 hits were a team best and second best in the GNAC. In his first year of action, Rosa made an immediate impact with a .321 batting average and four home runs. Sommerhalter, the lone Wildcats pitcher named to the All-Conference squad, led the GNAC in appearances (20) and wins (6) while tallying two saves on the season. In 27 innings of work, he only allowed seven earned while and striking out 21 batters.
Seniors Teddy Katz (Pittsburgh, Pa.) and Matt Yaeger (Glendale, Ariz.) were named to the All-Conference third team for the Wildcats. Yaeger finished the season with a .314 batting average and 23 RBI while Katz tallied 26 RBI and a .294 batting average on the year. Katz was also an all-conference selection last season.
The Wildcats head coach John LaRose was awarded Coach of the Year honors after leading the team to a 21 wins overall with an 11-3 record in the GNAC and appearance in the final four of the conference championship
Alosco and Katz were both named to the 2011 GNAC All-Tournament team on Sunday afternoon following the championship game.