Six people involved in a violent fight at Wal-mart in North Smithfield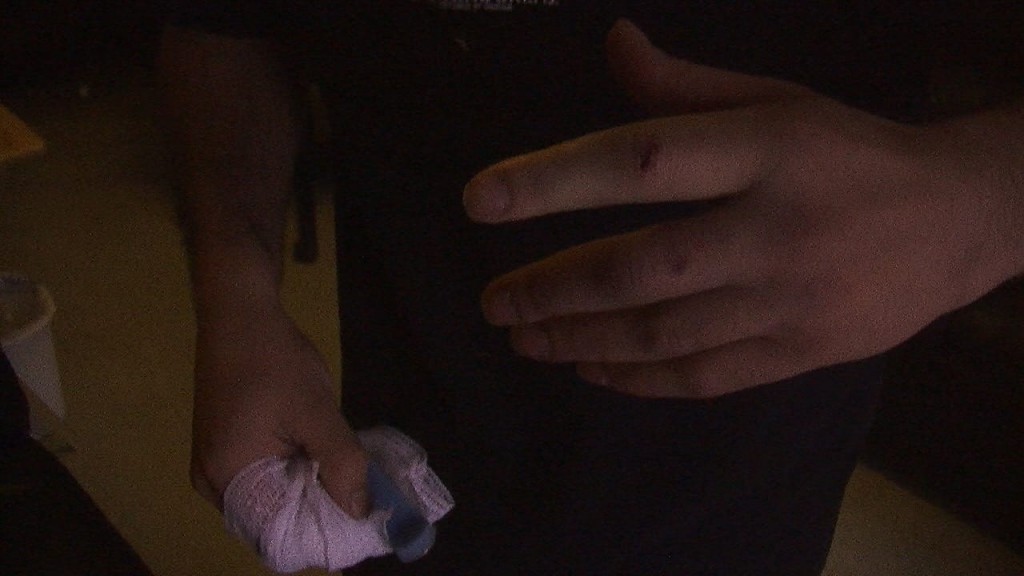 A wild fight happened at the Wal-mart in North Smithfield yesterday.
Police say six people were involved in the fight which started inside the store and spilled into the parking lot..
A golf club used in the fight, inadvertently struck a six-year old boy,sending him to A Rhode Island hospital.
ABC6 talked exclusively to one of those most seriously hurt in the melee. Wellesly Jiminez Perez says he and his girlfriend were in the checkout line inside the Wal-mart in North Smithfield yesterday around four PM, when he noticed a man looking at his girl, He says he was on the phone when the man said something to his girlfriend. North Smithfield police say words were exchanged between the two men,this escalated into a wild ,violent fight which spilled out into the parking lot involving six people.Police also say weapons were used.
Somehow in the midst of all the violence, a 6-year old boy was hurt ,the boy, taken to Rhode Island hospital, was treated and is back home .51-one year old Meley Arias who was also injured- was charged with disorderly conduct,Weslley Jiminez Perez and one juvenile were charged with assault with a deadly weapon and disorderly conduct, two adult women and one juvenile were charged with disorderly conduct, they all made bail and were released.
The adults that have been charged are scheduled to appear in 3rd district court in June