Small Businesses Hit Hard by Snow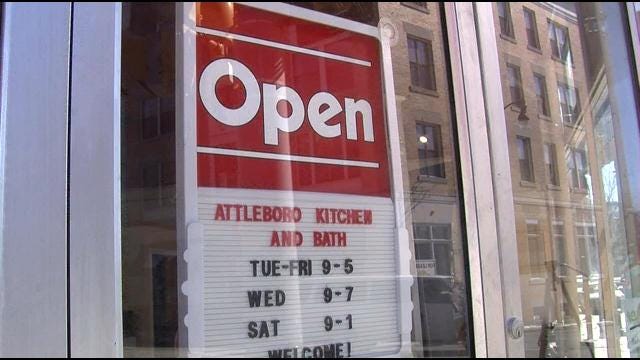 Twitter: @markcurtisABC6
It's a financial 9–1–1 call for small business in Massachusetts.
With mountains of snow on the ground, and difficult parking, customers are staying away.
Some tables are full at Morin's Diner in Attleboro, while others sit empty.
"Actually four days where we were closed up tight. And we lost a couple of nights where the weather was just so inclement, that we couldn't open for business," said Bill Morin, Co-owner of Morin's Bar and Grille.
Treacherous walking conditions made it tough, especially on seniors, like Patricia Rose and her husband.
"This is the first time we've been out together to eat a meal in about two months, because we've been trapped inside more or less," said Patricia Rose of Attleboro.
ABC6 Chief Political Reporter Mark Curtis said, "In fact, things are so bad this winter that the chamber of commerce tells us, that some businesses are off by 40 percent."
Even though businesses are back open, traffic is down.
Some are using street theatre to hawk for customers.
And the chamber of commerce is urging people to buy local.
"Go have some breakfast somewhere. Take your family out to dinner. Stop into the small little retail stores. Because it's the small businesses that really keep the local economy going," said Jack Lank of the United Regional Chamber of Commerce.
There is some brighter news on the horizon.
With warmer temperatures next week, melting will continue.
Hopefully cold snow will be replaced, by cold hard cash.