Small plane crashes into a Hyannis airport parking lot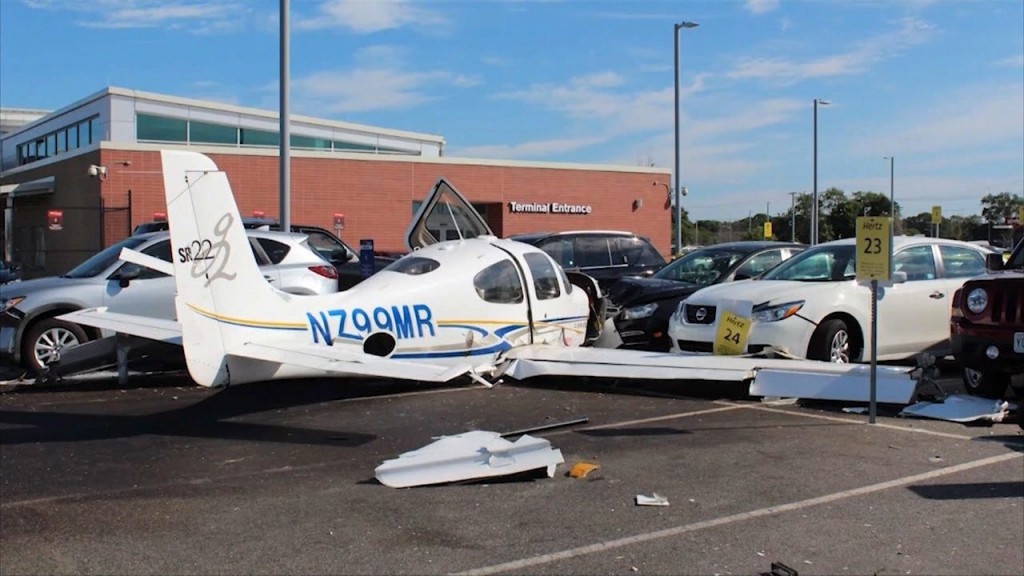 By: News Staff
news@abc6.com
A small plane crashed into a Cape Cod airport parking lot injuring the four people on board Sunday afternoon.
A multi-agency investigation is underway at Barnstable Municipal Airport after a single engine plane crashed into a parking lot just before 1:30 p.m.
Something went amiss as the female pilot and her three passengers were landing.
At some point, the aircraft lost control. It appears as though the wheel dipped into the grass and lost directional control.
The plane veered across the runway through a fence and into the busy rental car lot.
Fortunately, no one was around.
"You're just in a state of shock," says Michelle Kennedy who works at a gallery inside the airport.
She heard the crash and could tell it involved more than just cars.
"Yeah it was very scary. It was loud sound. Of course I didn't know what it was, but it wasn't an impact from things on the ground."
Aside from first responders, environmental crews were there within minutes using containment bags to try and absorb gallons of leaking fuel.
Airport officials will not be able to tell the extent of the damage until the active investigation clears.
©WLNE-TV / ABC6 2016