Small plane makes emergency landing on I-95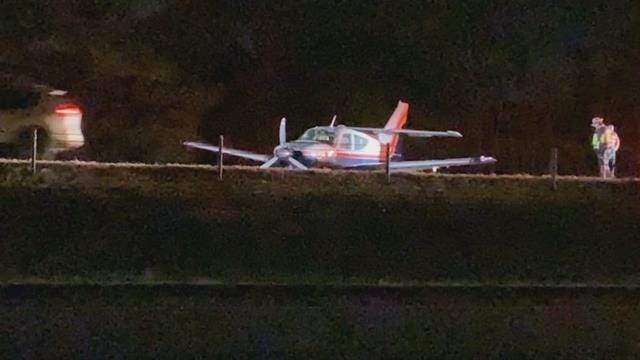 EXETER, R.I. (WLNE): A small airplane made an emergency landing on I-95 North near Exeter, on Saturday evening, according to State Police.
The plane took off from T.F. Green Airport and was forced to make an emergency landing on the breakdown lane after an engine failure, according to State Police
Two people were on the plane and made it out safely with no injuries. State Police said the pilot indicated he had about 8 or 9 years of experience.
Rhode Island State Police Lt. Kenneth Jones applauded the pilot for his landing decision.
"He was going Southbound and because he observed there was heavy traffic he maneuvered around the traffic and landed Northbound," Jones said.
According to records the plane is owned by American Dream Aviation LLC in Woodhaven, New York.
Kenneth said State Police have concluded their investigation. The small plans has been removed and the National Transportation Safety Board will not continue to investigate.
©WLNE-TV/ABC6 2019