Smelly Johnston Landfill Has Facility Shutdown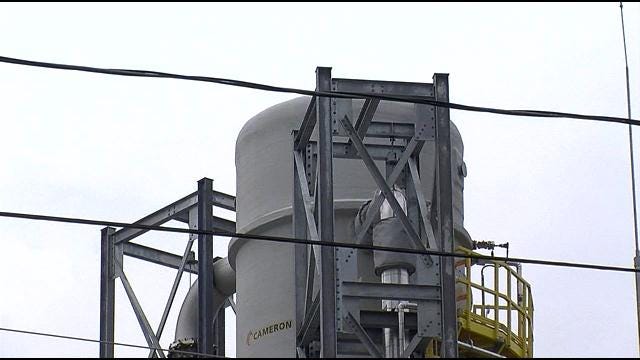 by ABC6 Chief Political Reporter Mark Curtis
The garbage part of the Rhode Island Landfill remains in full operation, but the natural gas recovery system operated by Broadrock Renewables has been shut down by the Town of Johnston.
The mayor says Broadrock has been emitting a horrible odor, he calls a health hazard.
Mayor Joseph Polisena (D) Johnston said, "As a registered nurse of 27 years I know, it ain't good for you. And I know it's not healthy for those people who have compromised respiratory systems."
Photos taken by town inspectors show pipes with patchwork repairs.
"It shows this 100 million dollar plant with a broomstick and duct tape (repairing a pipe). I mean, you really got to be kidding me," said Mayor Polisena.
Our cameras spotted the duct taped pipes, too.
ABC6 Chief Political Reporter Mark Curtis said, "The Mayor says in the last two weeks he's received about 50 or 60 complaints about the smell coming from this plant."
But we talked with a lot of people who live close by, and the complaints are mixed.
"It's always got a smell but, but with the heat, it's really horrendous," said one resident.
"Tell me what you experienced," asked Reporter Mark Curtis. "Nothing. I haven't smelled anything," said another resident.
"Last couple of weeks ago when we had the heavy rain, then we have that smell," said a third Johnston resident.
So, the town slapped a sticker on the door, ordering the plant shut down immediately.
The Johnston Fire Chief called the facility a public safety danger.
"Certainly in the plant there is a danger of any type of an explosion," said Chief Tim McLaughlin.
ABC6 News left a message for Broadrock Renewables but it has yet to respond with a comment.