Smiley becomes Providence's 39th mayor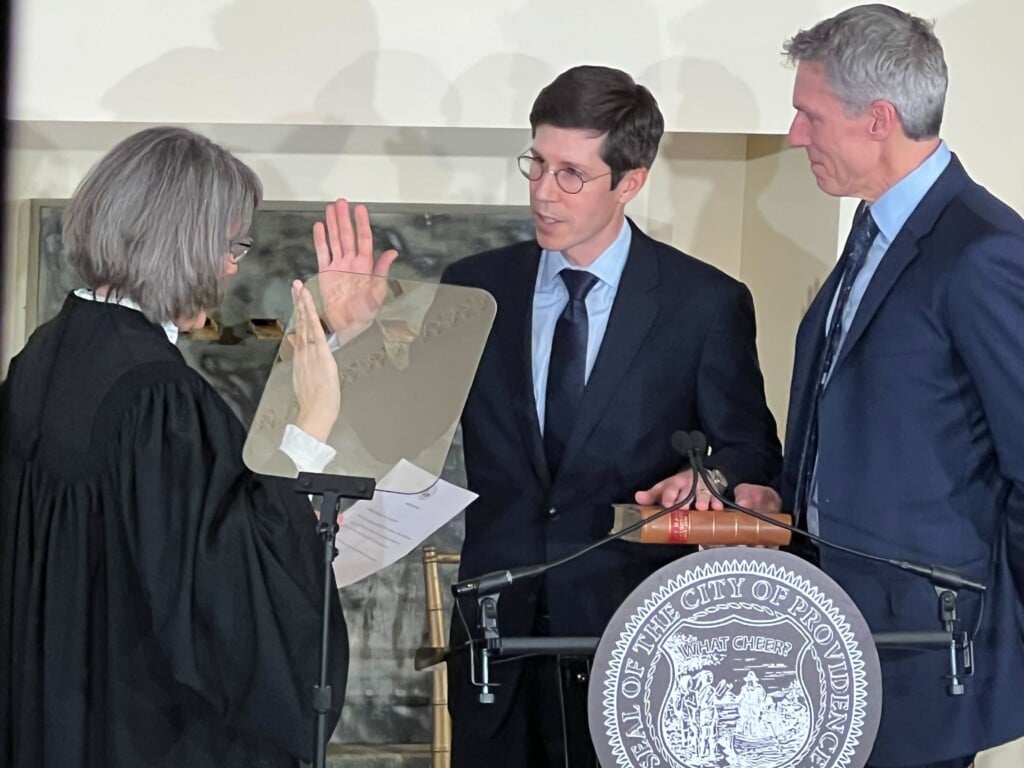 PROVIDENCE, R.I. (WLNLE) — Brett Smiley took the oath of office Monday to serve as the 39th mayor of Providence.
Smiley is replacing Mayor Jorge Elorza, who was not able to run for re-election due to term limits.
"It is no exaggeration to say, serving as the 39th Mayor of our capital city is the honor of a lifetime," said Smiley.
During his inauguration speech, Smiley said he wants to improve the city schools by adding pre-K for all families, provide public safety through community policing, and continue to improve city services.
"In this next chapter of our story, we will build on your work with the ultimate goal of making city government a center of high-quality customer service for our residents, businesses and visitors," said Smiley.
He also added a priority of his is to invest in more affordable housing for everyone in the city, "I think you'll see investments in housing in my first budget, which will be submitted in March. I want to build as much housing, including as much low income and affordable housing as possible in Providence, the people of Providence want that as well".
Smiley won a three-race to succeed Elorza as mayor last year.
Prior to becoming mayor, Smiley has served as the chief operating officer for the city of Providence, chief of staff for former Gov. Gina Raimondo and director for the Department of Administration.