Smiley launches Providence mayoral bid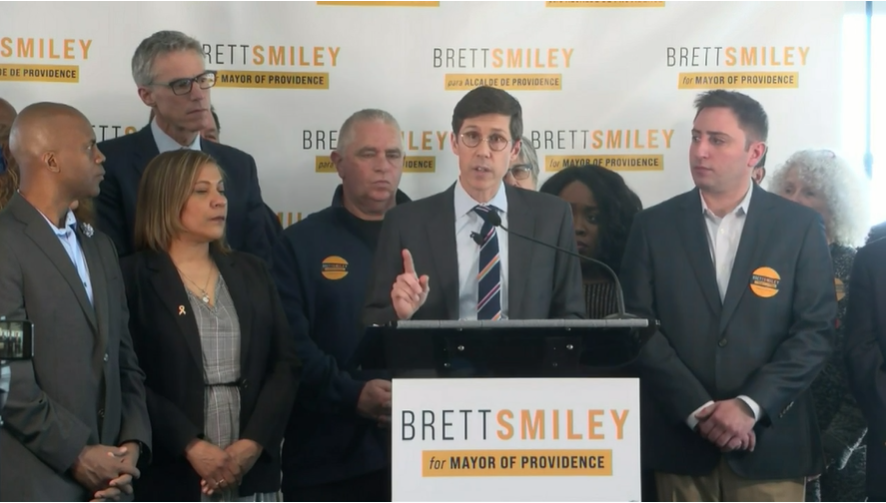 PROVIDENCE, R.I. (WLNE) — There's another candidate for mayor in Providence.
Brett Smiley kicked off his campaign Monday afternoon, holding an event at CIC Providence, a co-working space.
Previously, Smiley served as Gov. Gina Raimondo's chief of staff, as well as the director of administration.
He ran for mayor in 2014 before dropping out and endorsing Jorge Elorza, who named him as the city's chief operating officer.
Smiley will face other democratic candidates — Nirva LaFortune, Gonzalo Cuervo, and Michael Solomon.