Smiley signs Providence City Council's $583M budget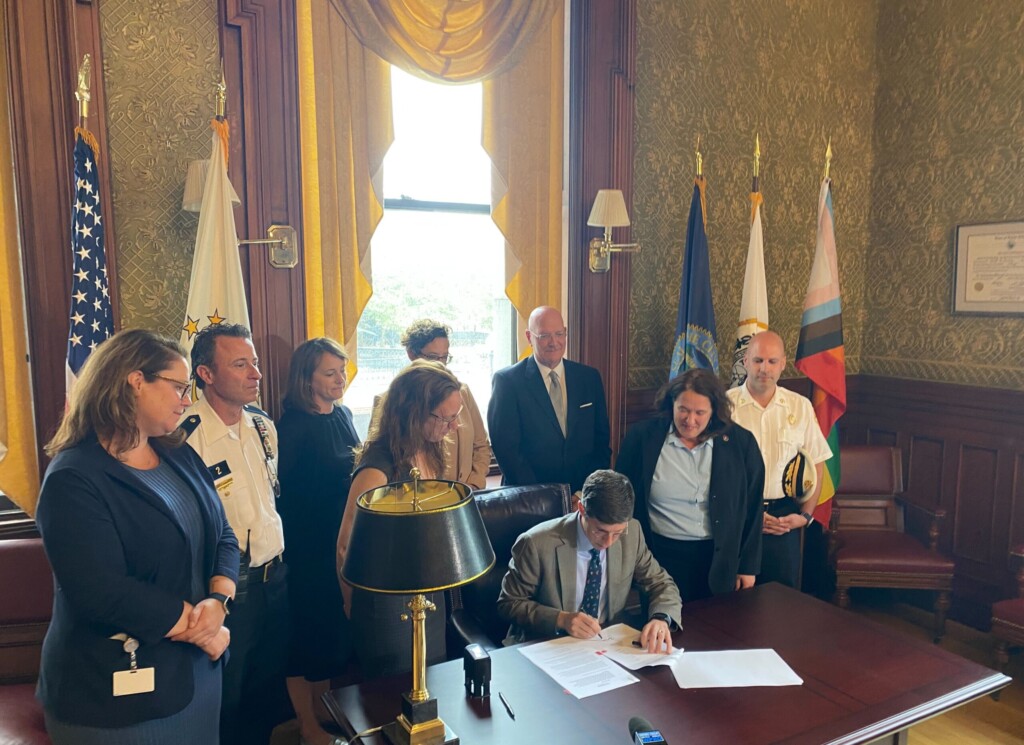 PROVIDENCE, R.I. (WLNE) — After 11 meetings, over 20 hours of testimony, and two public hearings, Providence Mayor Brett Smiley signed the fiscal year 2024 budget Monday.
"I am proud of this final budget that will help us prepare for the future while focusing in on the things our residents and businesses care most about," said Smiley.
The $583 million budget will take effect on July 1. In it, residential and commercial property tax rates are modified and Smiley will have to negotiate strong PILOT agreements with tax-exempt institutions to help improve residents' quality of life.
Another highlight in the budget is the $4.1 million in tax savings, according to the City Council.
There's also a hiring freeze for non-essential jobs, $1.5 million for infrastructure projects — including playgrounds and school buildings — and funding for a Providence Fire Academy and a second Providence Police Academy.
The budget was passed by the City Council last week.