Smithfield Cub Scout jumps to action, saves adults from snow bank fall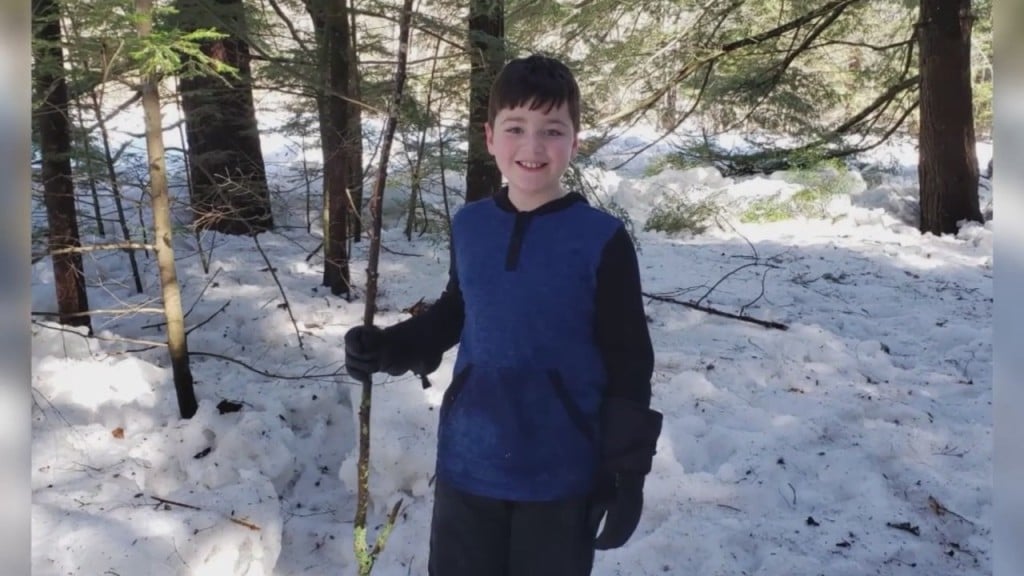 SMITHFIELD, R.I. (WLNE)- A Cub Scout from Smithfield is being commended for his heroic actions after his mother and a friend fell through a snow bank while hiking in New Hampshire in February.
Blaise Manni, a 9-year-old from Smithfield, has been a part of the Cub Scouts since he was in kindergarten. Just one week after going through water rescue and safety training, he found himself springing into action after two adults fell through a snowy bank.
His mother, Brittan Bates-Manni, and another father fell through the bank while hiking near Pemigewasset River in North Woodstock, New Hampshire. His mother is Pack 3 of Greenville's Den Leader.
"They went out, and they were coming back in," Manni explained to ABC6 News. "When they came back in, the dad went right in the snow with one leg, then the other. Then, my mom started laughing a lot and then she went down too."
Manni said he mistook the nervous laughter as screams for help.
"We disappeared several feet," Bates-Manni told ABC6 News.
Blaise Manni said from his perspective, he thought the two adults were headed down the river.
The fourth grader said he saw the two go under, with a water fall just feet away, and knew what he had to do.
"I reached quickly. I grabbed a stick nearby, I reached out, because I remembered one of the things [he learned in training] was reach, throw, but don't go," he explained. "I didn't even think twice I just knew what was happening and reacted quickly."
The two adults were pulled from the snow bank safely. But Brittan Bates-Manni said she's proud of her son, and thankful for the safety lessons he learned as a Cub Scout.
"He had just learned this a week before."
One week after the New Hampshire rescue, the Cub Scout Den teamed up with Smithfield Fire Department to learn even more tips about water rescues.
Those interested in learning life skills with Cub Scouts can join here.