Smithfield pharmacy reopens after being shut down for mislabeled, expired drugs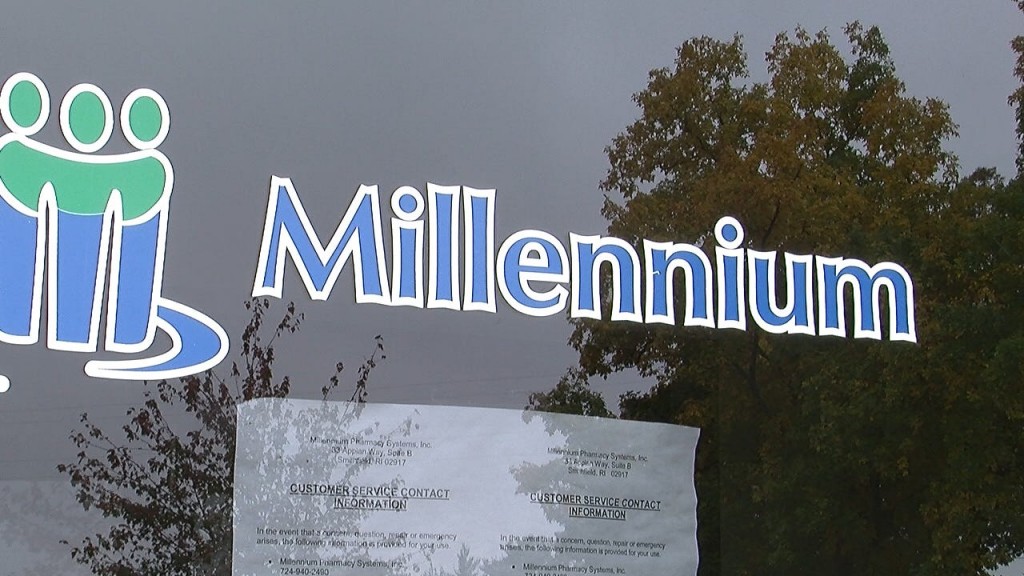 Andrea Medeiros
UPDATE: The suspension placed on Millennium Pharmacy has been lifted after it announced it reached an agreement with the RI Department of Health.
Millennium has agreed for additional oversight of its operations and will implement several operational and procedural enhancements to statisfy the requirements of DOH.
———-
The health department shut down a Smithfield pharmacy after two inspections revealed mislabeled and expired drugs. Those medications have been going out to dozens of nursing homes and more than three thousand patients.
"I come here every day. That's how much I love her," said Stanley Kulis, "We've been married 65 years."
Stanley Kulis' wife is a patient at Elmhurst Extended Care. She's one of two hundred patients in Rhode Island that may have been given mislabeled or expired prescription drugs from Millennium pharmacy.
"Well, I don't like," said Kulis, "You get the wrong medication, it's not as good right."
His wife has been at Elmhurst six months with a bladder infection. Now, Stanley is wondering if the medications she's been given have something to do with it.
Elmhurst Extended Care has been using now suspended Smithfield pharmacy Millennium as its supplier for about a year and a half.
"Very angry," said Chris Duffy whose sister is at the facility for Alzheimer's, "If I find out I'll sue them."
Supplier Millennium failed two inspections for repackaging prescription drugs into improperly labeled containers, like sandwich bags, re–dispensing returned medications and hiding misbranded prescriptions from inspectors.
Elmhurst Extended Care has assured ABC6 it changed its supplier Tuesday, after learning the news.
Three Millennium pharmacists were also suspended as of Wednesday. The health department and the pharmacy did have a closed door meeting in superior court, Wednesday. They're not releasing what the next step is just yet.