Smithfield police investigating break and entering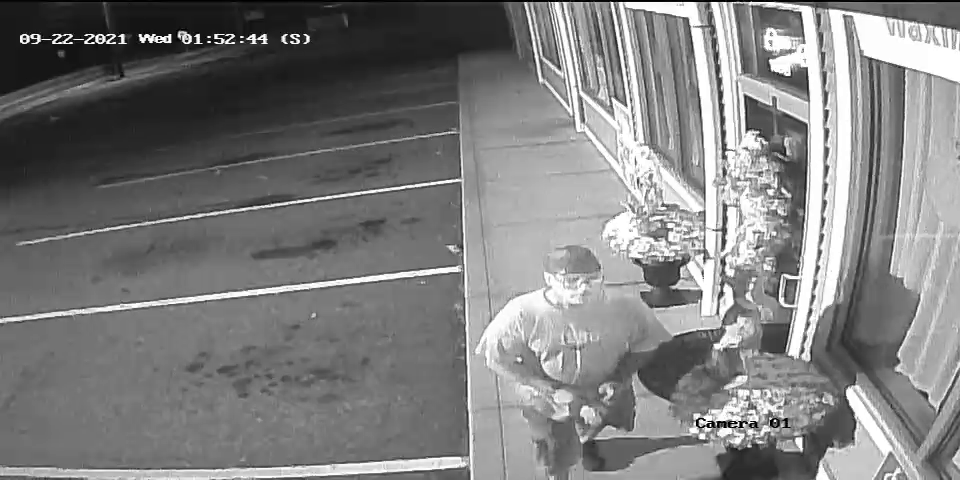 SMITHFIELD, R.I. (WLNE) – The Smithfield Police Department is investigating a commercial break and entering at DePetrillo's Pizza.
According to a post on the Department's Facebook page, the break in happened around 1:40 a.m. on Monday. The post says a man was seen on surveillance footage walking on the sidewalk in front of Gallagher Middle School toward DePetrillo's.
Around 1:57 a.m. the suspect made entry into the business wearing a do-rag on his head. He then fled northbound on Pleasant View Ave.
Police describe the suspect as a stocky white male, possibly in his late 30's or early 40's. He has a sleeve tattoo on his left arm, glasses, and a bald head. He was wearing shorts and a red t-shirt.
Anyone with information is asked to contact Detective Sergeant Douglas Cerce at 401-231-2500 ext. 135, or dcerce@smithfieldpd.com.