Smithfield signs onto McKee's Learn 365 program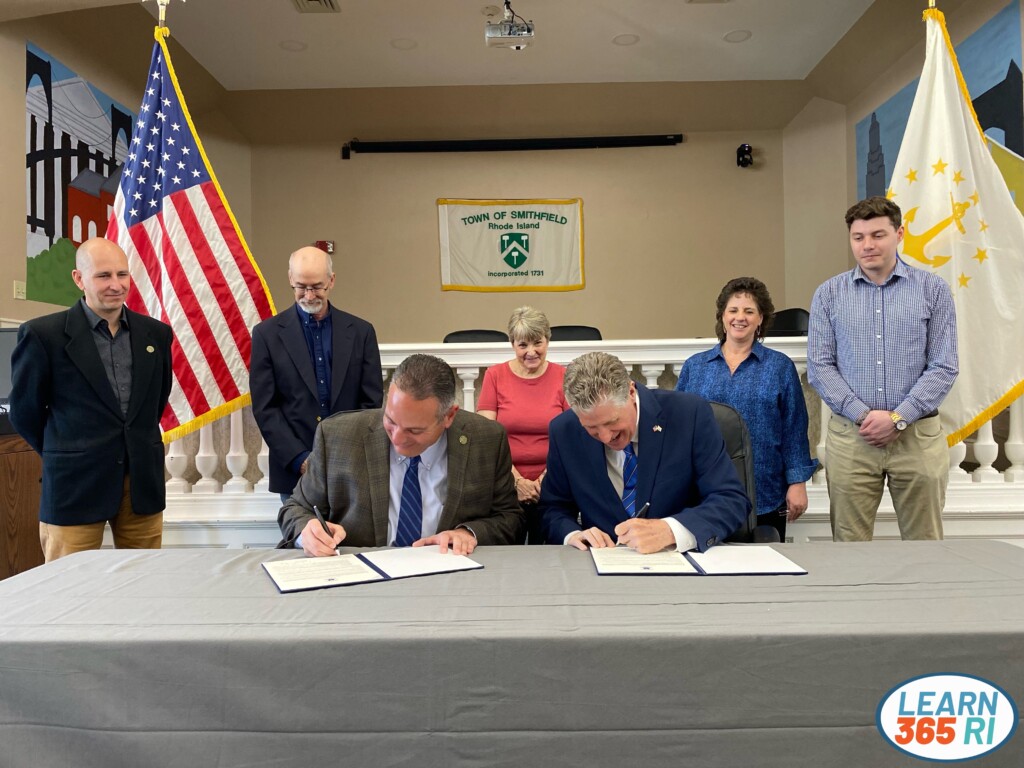 SMITHFIELD, R.I. (WLNE) — Gov. Dan McKee and Smithfield Town Manager Randy Rossi signed the Learn365RI Municipal Compact on Wednesday.
The compact makes Smithfield the latest community to sign onto the program, which aims to compete with student learning outcomes in Massachusetts through out-of-school learning opportunities.
"If we are going to catch up with our neighboring states, we know there needs to be additional learning time outside of the school day," McKee said. "Our out-of-school learning time can be fun, engaging, and inspiring while also supporting academic skill development."
Learn365RI measures learning outcomes through three metrics: Rhode Island Comprehensive Assessment System Math and English Language Arts scores, student attendance, and Free Application for Federal Student Aid completion.
"The town of Smithfield is proud to support Governor McKee's Learn365RI initiative and is committed to creating learning opportunities both inside and outside of the traditional school setting for our students," Rossi said.
Smithfield is the eighth community to join the program, alongside Newport, Bristol, East Providence, East Greenwich, Providence, Warren, and Pawtucket.