Smithfield Superintendent preparing for possible bus strike: "it will affect parents"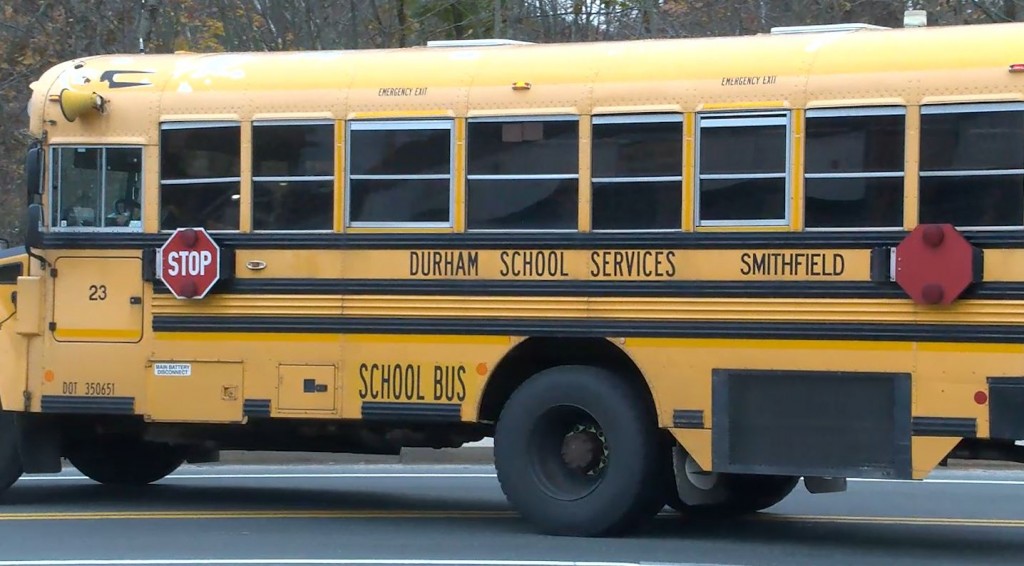 SMITHFIELD, R.I. (WLNE) – The Superintendent for Smithfield Schools is preparing for a possible bus strike after their union voted to authorize one.
"It will affect parents," Superintendent Judy Paolucci said. "Unfortunately, there are not a lot of opportunities for some alternate mass transportation and so we aren't able to simply call in another bus company."
On Monday, Bus drivers for Durham School Services voted unanimously to authorize a strike after negotiations went south. According to a post from the union that represents the bus drivers, General Teamsters Local 251, the decision came after Durham offered a meager wage increase.
"The workers in Smithfield are among the lowest-paid school bus employees in the entire state of Rhode Island. The Teamsters believe the company has committed unfair labor practices."
Wednesday morning, buses continued to pick up and drop students off at school. The union says both sides will continue to negotiate and that a strike is not imminent, but is possible.
Superintendent Paolucci says in the event a strike does happen, the district is working on plans to allow for greater flexibility for start and end times for families and is looking to offer programming before and after school to give parents more options.
She says she hopes for a good outcome for both parents and bus drivers.
"Our bus drivers are our parents and our neighbors and they're part of the Smithfield community, so we really value them and we're hoping that there will be a fair negotiated salary," Superintendent Paolucci said.
For parents in the area, many are hoping for a resolution soon, too.
"Hopefully this will come to an end and everyone will be happy," Renee Georgantis said. "I really hope they do. Everyone deserves a fair pay in everything they do. I definitely agree with the process, it's just that I think something should be put in place to mitigate the impact to families, students."
There are three more bargaining sessions scheduled with a federal mediator. The next falls on November 12th.