Smoke billows from woods in Smithfield brush fire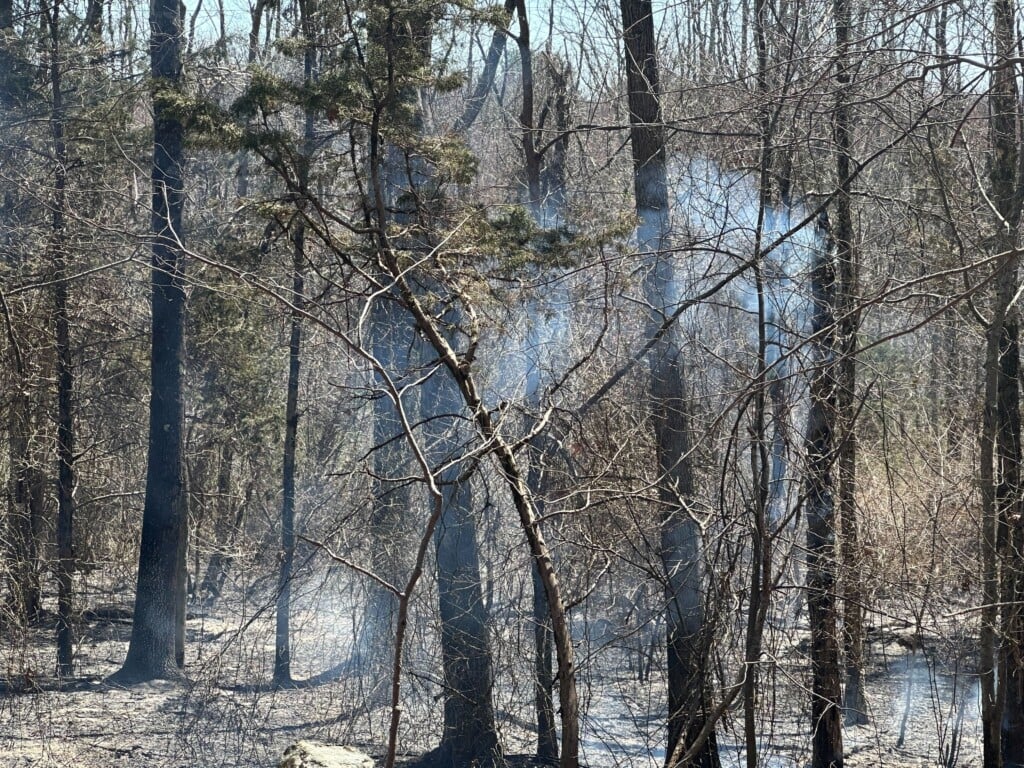 SMITHFIELD, R.I. (WLNE) — A brush fire broke out in Smithfield near Twelve Acres banquet hall on Thursday morning.
Crews were called to a fire in the woods at about 11:30 a.m. in the area of Douglas Pike.
Smithfield Deputy Fire Chief Michael Dexter said the fire was quickly put out and did not extend to nearby properties and homes.
Crews from neighboring Providence, Central Falls, and Cumberland assisted in knocking down the flames.
No injuries were reported.
It was one of several brush fires in Southern New England this week amid dry and warm weather.
Roughly 32 miles away in West Greenwich, crews continued to tackle one of the largest brush fires in Rhode Island history that sparked Wednesday.
The fire has torn though more than 150 acres of land.