Smoke seen for miles as fire burns at tree service company in West Greenwich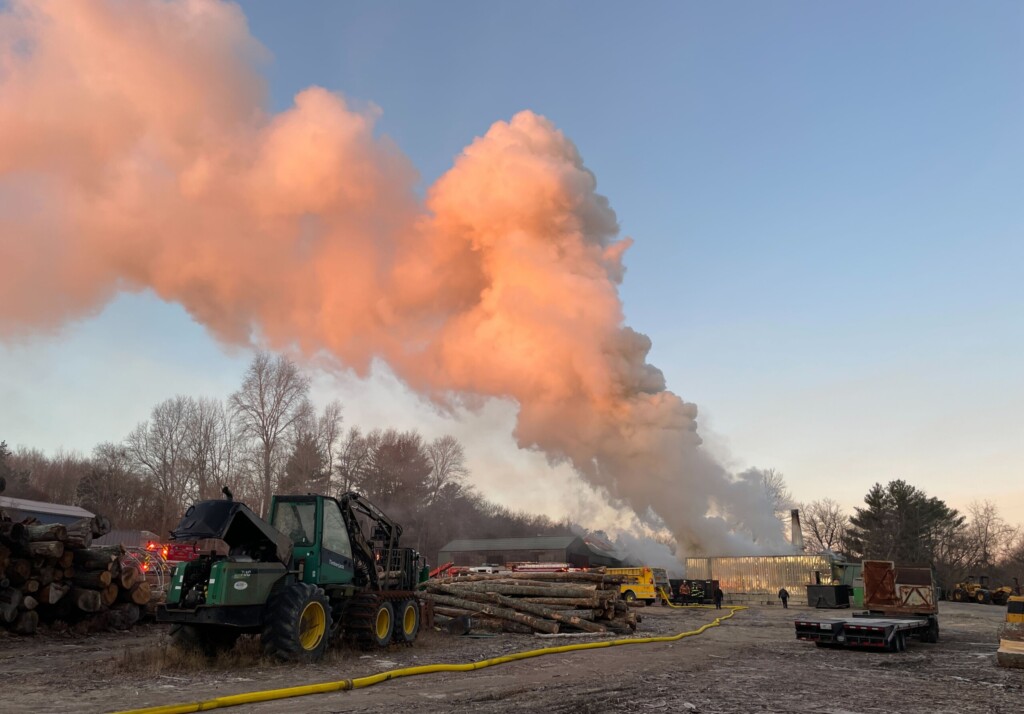 WEST GREENWICH, R.I. (WLNE) — A fire at a West Greenwich tree service company sent plumes of smoke into the sky Wednesday morning.
The fire happened at about 6:30 a.m. at Verrier Tree Service on Nooseneck Hill Road.
West Greenwich police told ABC 6 News the fire started in a kiln loaded with dry firewood, adding that they believe high heat within the box cause it to go up in flames.
Police said no other buildings have been damaged at this time. Firefighters have been able to contain the flames.